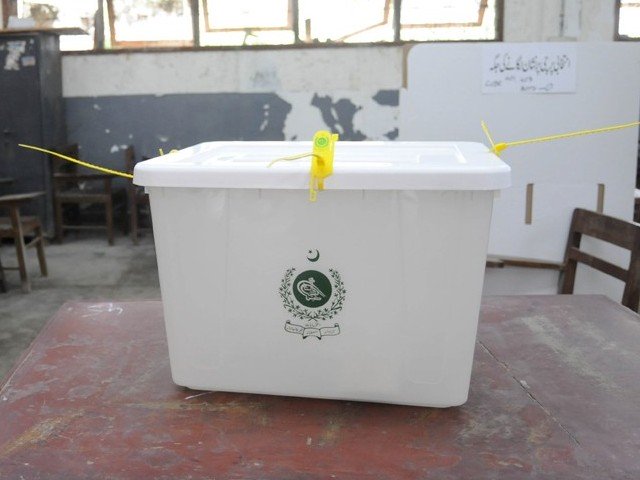 ---
ISLAMABAD: Anomalies have been found in the credentials of dozens of contestants during the scrutiny process at the facilitation center set up to help returning officers.

Returning officers are scheduled to start the scrutiny of nomination papers filed by thousands of candidates for the National Assembly and provincial assemblies from today (Tuesday).

Tagged as 'Facilitation Center', a cell has been set up in the central secretariat of the Election Commission of Pakistan (ECP) which is linked with various government organisations such as the State Bank of Pakistan (SBP), the Federal Investigation Agency (FIA), the National Database and Registration Authority (Nadra) and the Federal Board of Revenue (FBR) via an online system.

Shehbaz to file nomination papers for three Karachi constituencies

Designated officers in these departments send their reports on all individual candidates back to the ECP which sends the feedback onwards to returning officers.

An official said that anomalies had been detected in credentials of dozens of candidates, official said.

By Monday afternoon, the ECP facilitation center had sent documents of 12,000 candidates to the departments concerned. In turn, these departments sent their feedback about more than 7,500 candidates, raising objections against dozens of candidates.

Many of the candidates are facing charges of loan and tax defaults. This can land them in serious trouble and possible disqualification during the scrutiny process, which will continue till June 19.

New elections, same old faces as PPP awards tickets to kith and kin of feudal elite

Many politicians say that changes made in the new nomination forms on the direction of the Supreme Court had toughened the scrutiny process.

Data of all candidates is currently being compiled and it is estimated that the number of potential candidates is likely to be more than 20,000.

Candidates objecting to decisions of returning officers would be allowed to file appeals at appellate tribunals between June 19 and June 22. These appeals will then be decided within five days.

The Elections Act of 2017 bars election authorities from giving public access to nomination papers.

In the 2013 general election, the ECP had put nomination forms of all contesting candidates on its website for public scrutiny. Some politicians had expressed reservations on the move at that time, but it was considered a step towards transparency and providing general public easy access to the credentials of all candidates.

In October last year, parliament inserted a clause, disallowing public access of this information.

"The Returning Officer shall — (a) make nomination papers along with annexures open to inspection by the public; and (b) issue certified copies of these documents in such manner and on payment of such fee as may be prescribed," reads clause 7 of Section 60 of the Act.

This implies that anyone who wants to get access to information contents of nomination forms and details provided in annexures would have to submit an application to the returning officer and attach a receipt of fee. The prescribed fee is Rs10 per page. If anyone wants to get copies of nominations of all candidates in the run in a constituency, he or she would have to pay fees running into hundreds of rupees, besides going through a cumbersome process.

Interestingly, there are 22 different clauses of the Elections Act which mention what should be put on the ECP website, but it specifically mentions the procedure for getting information about nominations.

Under the new rules, information, including qualifications of candidates, tax payment and other financial and personal details were omitted from the nomination forms. Most of the information and omitted affidavits have now been restored on Supreme Court orders.

However, law poses limits on returning officers as to the scrutiny of candidates' credentials.

Section 7 of Clause 62 of the Elections Act, 2017 reads, "The Returning Officer while scrutinising nomination paper of a candidate, shall not ask any question which — (a) has no nexus with the information supplied in the nomination paper; or (b) has not arisen from the objections raised by any person or from information received by him under this section."

Musharraf set to file nomination papers for Karachi NA seat

Returning officers would have to confine themselves to queries about what has already been provided in nomination papers or ask questions that would be filed by rival candidates.

In 2013 general elections, the ECP had claimed it would conduct 'rigorous' scrutiny of candidates, but the claims turned out to be mere slogans. Many ROs, instead of asking questions that could have led to a tangible scrutiny, only asked trivial queries.

 Balochistan nomination papers

On the last day, dozens of candidates, including Sardar Atif Sanjrani, Muhammad Umar Khilji, Maulana Asmatullah and others, submitted their nomination papers for Quetta's NA-264 seat.

And at least 32 candidates filed their nomination papers for Quetta's NA-265 seat.

Among the candidates were PkMAP Chairman Mehmood Khan Achakzai, BAP founder Saeed Ahmed Hahsmi, PTI's Qasim Khan Suri, JUI-F's Naseebullah Achakzai and PML-N's Younus Baloch.

The ECP confirmed that as many as 17 candidates had submitted their documents for Quetta's NA-266 seat. Among the candidates were BAP's Prince Ahmed Ali Ahmedzai, PkMAP's Jamal Taraki, JUI-F's Hafiz Hussain Ahmed and BNP's Agha Hassan Advocate.


COMMENTS
Comments are moderated and generally will be posted if they are on-topic and not abusive.
For more information, please see our Comments FAQ