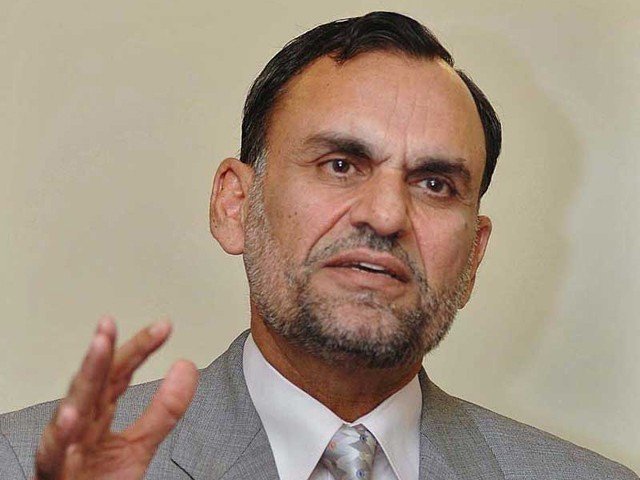 ---
ISLAMABAD: Pakistan Tehreek-e-Insaaf (PTI) called for the removal of heads of the Benazir Income Support Programme (BISP) and Pakistan Baitul Maal on Sunday, fearing that both persons, who were political appointees, could unduly influence the general election.

Earlier, the Pakistan Peoples Party Parliamentarians (PPPP) also called for removing BISP's chairperson Marvi Memon.

Political analysts said that more than 10 days had passed since the caretaker government took charge, but no action had been taken against Marvi Memon and Pakistan Baitul Maal's MD Barrister Abid Waheed who were still on their posts, adding that they were likely to compromise the conduct of free and fair election.

Senior PTI leader Azam Swati told The Express Tribune on Sunday that his party had serious reservations against all such persons who had the potential of influencing the upcoming elections.

He said that removing all politically-connected persons from key government posts was the responsibility of the Election Commission of Pakistan (ECP).

Swati said that the ECP should also remove all political appointees from key government posts from Khyber Pakhtunkhwa too even if they had been appointed by PTI.

PTI lawmaker adopts unique way of protesting against electricity bills

"Ideally (all) these appointees should have voluntarily resigned to make the election free and transparent. If they did not resign, they should be removed immediately by the ECP and caretaker government. The presence of such highly controversial persons completely undermines the transparency of the electoral process," Swati said.

He said that not only the election should be held in a fair and transparent manner but they should also be seen to be fair and transparent.

A week ago, PPPP's Dr Nafisa Shah had stated that PML-N was planning to manipulate election results by retaining its former MNA, Marvi Memon, as the chairperson of BISP.

She called for Memon's removal immediately.

Dr Nafisa Shah, in her capacity as the PPP's secretary information, wrote a letter to Chief Election Commissioner Justice (retd) Sardar Raza Khan, pointing out that Marvi Memon had not resigned from her post like other cabinet ministers and still presided over BISP meetings, overseeing disbursals.

PTI loyalists claim ignored for electoral tickets

BISP, Dr Nafisa Shah stated, was a highly influential programme that disbursed periodic payments to 5.2 million families and could easily be used to manipulate the election results.

"A PML-N supporter … continues to hold the office of the (BISP) chairperson, amounting to election engineering and pre-poll rigging. Marvi Memon (must) be asked to resign and a senior bureaucrat or board member (must) officiate (in her place) until the formation of the new government," Nafisa Shah's letter stated.

Marvi Memon was appointed as the chairperson of BISP with status of a minister of state in February 2015.

PTI flouts its abhorrence for dynastic politics

This correspondent tried to contact Marvi Memon several times, but she was inaccessible for comments.
COMMENTS
Comments are moderated and generally will be posted if they are on-topic and not abusive.
For more information, please see our Comments FAQ