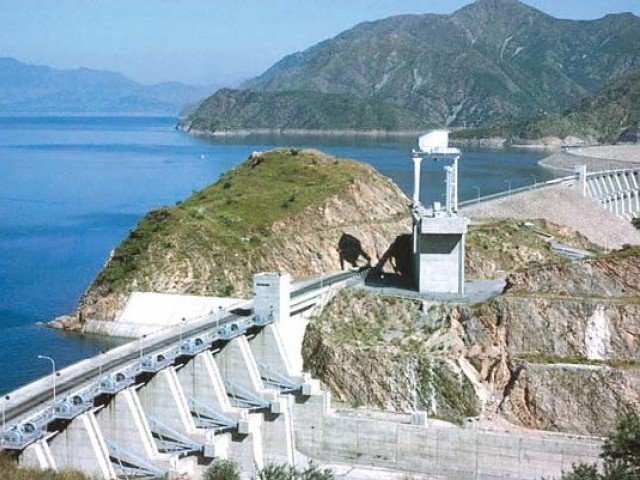 ---
ISLAMABAD: While laying emphasis on building new water reservoirs to cope with the demand of a growing population, the country's top water and power authority has called the Kalabagh Dam 'technically' viable but said it is up to the political leadership to decide the fate of the controversial project.

"Technically it is possible to construct the Kalabagh Dam, and the concerns of Sindh and Khyber-Pakhtunkhwa [about the dam] have already been addressed. It is now up to the politicians to decide the fate of this dam," said Water and Power Development Authority (Wapda) Chairperson Muzammil Hussain on Wednesday.

Industry insists Kalabagh Dam will benefit all provinces

Hussain was briefing a Senate Standing Committee on Water Resources where he shared the picture of the current water situation in the country and way forward to avert water crisis in the country.

He said the rapid population growth had outdone water storage capacity of the country and the only solution was to build more reservoirs and change the obsolete water management infrastructure.

"Out of 35,409 million acre feet (MAF) reservoirs in the whole world, 1,577 MAF are in South Asia and only 145 MAF in Pakistan. Some 25-35% of water comes from rains and 65-75% from glaciers in the northern parts," he added.

According to the Wapda chief, about 60% of the population is directly engaged in agriculture and livestock and despite being included in 15 most water-scarce countries, Pakistan has one of the most water-intensive agriculture with fourth highest water use rate.

WAPDA chief calls for giving Kalabagh dam's control to Sindh

"It is a sad fact that 90% of country's water is being utilised for agriculture and the need of the hour is to think as to how this can be reduced and use the same for domestic needs," he said.

Talking about water reservoirs, he said, "Pakistan has a total of 155 dams against 5,102 dams in India, and the carryover capacity of Pakistan is just 30 days against India's 170 days. Pakistan needs to narrow the huge gap between the growing population and its needs, and the number and capacity of water reservoirs," he added.

SC to take up contentious Kalabagh dam case on June 9

According to Hussain, any country that has 1,000 cubic metre water available per capita is categorised among water-scarce countries and per capita water availability in Pakistan is at present 903 cubic metres. "Our average per capita water availability was around 5,000 cubic metres back in 1951," he said.

He stressed the need to develop water storage infrastructure and ensure better water governance, including trust and transparency in equitable water shares. He also laid stress on water management and above all putting charges on water, besides aggressively pursuing the Indus Water Treaty.

Terming the Indus Cascade the most precious asset, he told the committee that the Indus enters Pakistan at an altitude of 8,430 feet and gives a drop of 7,030 feet till Kalabagh at an altitude of 1,400 feet, thereby providing multiple sites along the stretch for building reservoirs and run-of-the-river projects.

Other projects

The committee was also given an account of the Wapda projects including Kachi Canal (PH-1) commissioned in September 2017. Nai Gaj Dam is due to be completed by June 2019.

The committee was also given details of short-term, medium-term and long-term water reservoirs and run-of-the-river hydropower projects to meet futuristic needs of the country.

These include dams and hydropower projects in Nai Gaj, Naulong, Bara, Tank Zam, Diamer Basha, Mohamand, KurramTangi II, Chiniot, Shyok, Dhudhnial, Skardu, Akhori, and Rohtas.

The chairperson of the committee issued directives to the Planning Commission to ensure presence in next meeting to resolve the construction of water reservoirs issues as soon as possible.