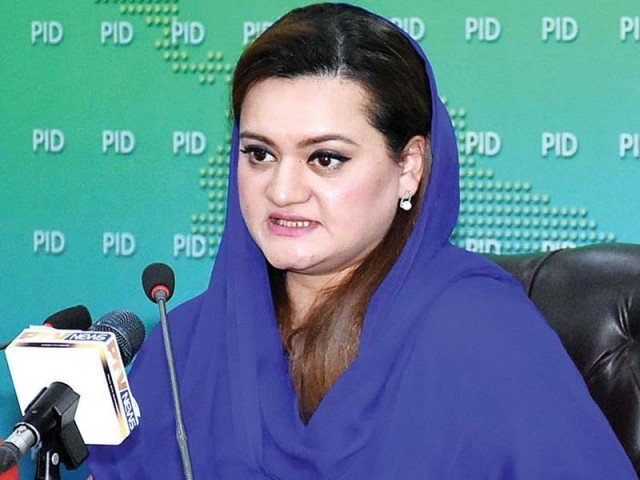 ---
LAHORE: Pakistan Muslim League-Nawaz (PML-N) spokesperson Marriyum Aurangzeb on Wednesday assured that party tickets would be allotted on merit keeping in view the field reports obtained from all the constituencies of the province.

She was speaking to media about the marathon parliamentary board meetings which were reviewing the candidates for allotment of tickets of upcoming general elections outside the PML-N secretariat in Model Town, Lahore.

During the meeting interviews of candidates from Gujranwala, Gujrat, Mandi Bahaudin, Hafizabad, Sialkot, and Narowal were conducted.

Top court removes Marriyum from PEMRA chairman selection committee

Moreover, on Rehman Khan's forthcoming book, she asked what is in that book and why is PTI so afraid of it.

She clarified that the party does not support Reham's book nor has it anything to do with it.

She said that PTI should let the book be launched and then respond to it the way they want. PTI has held four press conferences over the past four days.

She wondered what PML-N has got to do with Reham's book. Marriyum urged PTI Chief Imran Khan to keep his personal matters to himself.

Party President Shehbaz Sharif said PML-N will enter into the election arena fully prepared, adding that the five years' performance is evident before the people.
He said that "Conscious people are well aware as to who has served them and who has badly ignored their mandate". Free and fair elections will guarantee the development and prosperity of Pakistan, he added.

First ever policy on film, culture soon, says Marriyum

Former prime minister Shahid Khaqan Abbasi, former ministers Khawaja Muhammad Asif, Rana Tanvir Hussain, Chaudhary Sher Ali, Khwaja Saad Rafiq, Ahsan Iqbal, Khurram Dastgir and other members of the parliamentary board attended the meeting.

Earlier on Tuesday, interviews of candidates from Multan, Khanewal, Lohdran, Vehari, Pakpattan were conducted.

Marriyum Aurangzeb, dispelling the impression of low turnout of applicants for PML-N tickets, said a large number of people have applied for the party ticket.

She said those candidates are being reviewed by the parliamentary board and "field report will be kept in view before allotting any ticket."

She added mechanism to allot tickets adopted by the parliamentary board and provincial parliamentary boards of PML-N was a democratic process unlike Pakistan Tehreek-e-Insaf's (PTI) which was allotting tickets to turncoats and financiers, she said.
"Tickets would only be allotted on merit by the board".
Replying to a question she said that elections should take place on time without any delay.

Decision of PML-N presidency to be taken tomorrow: Marriyum Aurangzeb

Marriyum clarified that no ticket from Lahore has yet been allotted nor has any other ticket of the province been allotted to anyone.
PML-N would officially announce its candidates once the decision to allot ticket has been finalized, Marriyum stressed.

She evaded the question regarding the assurance of ticket to Chaudary Nisar without him even applying. The parliamentary board meeting for Rawalpindi is on Thursday, she announced.