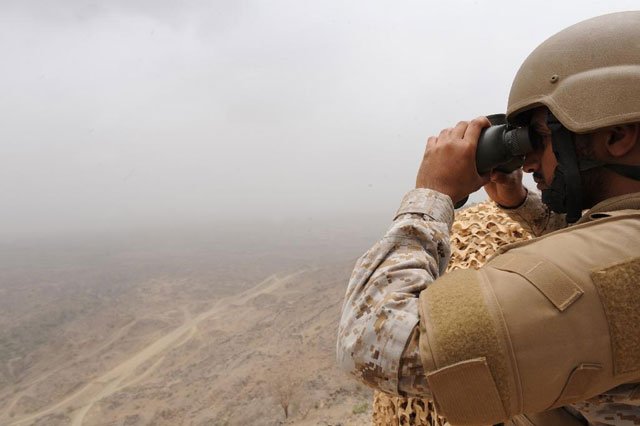 ---
RIYADH, SAUDI ARABIA: Saudi air defences on Tuesday intercepted a ballistic missile that targeted the western city of Yanbu after being fired from rebel-held territory in neighbouring Yemen, a Saudi-led military coalition said.

The missile fired at the coastal city did not cause any casualties, coalition spokesperson Turki al Maliki said in a statement released by the official Saudi Press Agency.

Iran-backed Houthi rebels have in recent months ramped up missile attacks against neighbouring Saudi Arabia, which leads a military coalition that has fought the insurgents since 2015.

In a first, women in Saudi Arabia start getting driving licence

The latest strike comes as coalition-backed Yemeni forces advance on the rebel-held Red Sea port of Hodeida, the main conduit for humanitarian supplies into a country teetering on the brink of famine.

United Nations envoy Martin Griffiths was in the rebel-held capital Sanaa on Monday for talks with Houthi rebels about de-escalating the fighting around Hodeida.

In late May, air defences intercepted Houthi missiles over the southern cities of Najran and Jizan, according to Maliki, who said there were no casualties.

Saudi Arabia earlier this month tested a new siren system for the capital Riyadh and the oil-rich Eastern Province, in a sign of the increasing threat posed by the rebels' arms.

Mohammed bin Salman, reformist prince who has shaken Saudi Arabia

Riyadh accuses its regional rival Tehran of supplying the Houthis with ballistic missiles, a charge Iran denies.

Saudi Arabia, the United Arab Emirates and other allies intervened in Yemen in 2015 to push back the rebels and restore the internationally-recognised government to power after the Houthis ousted it from swathes of the country including the capital Sanaa.

Nearly 10,000 people have been killed since the alliance launched its intervention in Yemen in March 2015, contributing to what the UN has called the world's worst humanitarian crisis.
COMMENTS
Comments are moderated and generally will be posted if they are on-topic and not abusive.
For more information, please see our Comments FAQ