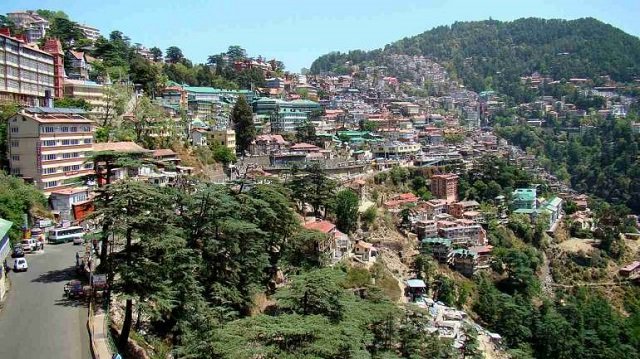 ---
BENGALURU: A popular hill station retreat in northern India is reeling under a severe water crisis, forcing the state authorities to temporarily shut schools and suspend an officer for negligence.

Residents of Shimla, famous for its colonial architecture and picturesque views of snow-capped Himalayan peaks, blame the Himachal Pradesh state's mismanagement for the worst-ever shortage, as water resources dry up in the drought-hit region.

"The situation was critical a couple of days back, but it has improved now," Shimla Municipal Corporation Mayor Kusum Sadrate said. The supplies were around 35 million litres per day (MLD) on Monday, which she said was sufficient to meet the town's demand.

"Tankers are being sent to places where water cannot reach via the pipeline distribution system," she added.

Some residents, however, said they were still short of water.

India's Silicon Valley faces man-made water crisis

"We have had water last Monday after eight days and now there is no supply again. Crisis still looms and has not been dealt with effectively," Sparsh Makhaik, a resident, told Reuters on Monday.

Supply shortages for more than a week in this town of nearly 200,000 people have stoked protests, with residents marching to the state chief minister's home last week and taking to social media with "Stop visiting Shimla" posts that went viral.

Once the summer capital of British colonial administrators, Shimla remains popular with visitors who flock to escape the scorching heat of India's northern plains in May and June.

Around 3.5 million tourists visited Shimla last year, data from the Department of Tourism and Civil Aviation of Himachal Pradesh showed.


 "The situation has forced tourists to buy water at exorbitant prices. A 20-rupee-bottle of water is being charged 100 rupees ($1.49)," said Harish Janartha, a former deputy mayor of Shimla.


Against a daily water requirement of around 44 MLD, Shimla's supplies fell as low as 18 MLD last week, local officials said.

While some accused the authorities of mismanagement, less snowfall last winter, followed by minimal rainfall and higher-than-normal temperatures have dried up the town's water channels.

"Depletion of water is 50 percent this year due to lower snowfall and rainfall," said Vijay Gupta, a municipal engineer.

Jai Ram Thakur, the state chief minister, briefed Prime Minister's Office over the weekend about the water crisis in the state, ruled by Narendra Modi's Bhartiya Janata Party.

'Cape Town could run out of water in just 10 weeks'

The state suspended a senior municipal officer for negligence and ordered government schools to remain shut for a week starting Monday. The high court ordered the state to disconnect supplies to hoteliers with overdue water bills.

The crippling shortage has forced the state to postpone the annual International Shimla Summer Festival, usually held in June, Amit Kashyap, deputy commissioner of Shimla, said.

An expanding population, growing demand for water from agriculture and industry, and poor management of supplies have sent India's groundwater to ever lower levels. That, combined with rising temperatures, threatens worsening scarcity, experts say.

Nearly 163 million people among India's population of 1.3 billion - or more than one in 10 - lack access to clean water close to their home, the most of any country, according to a 2018 report by British-based charity WaterAid.
COMMENTS (1)
Comments are moderated and generally will be posted if they are on-topic and not abusive.
For more information, please see our Comments FAQ