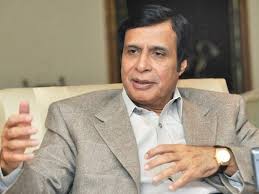 ---
LAHORE: The Pakistan Muslim League Nawaz (PML-N) has failed to run the country as well as the province, said Pakistan Muslim League-Quaid (PML-Q) senior central leader Chaudhry Pervez Elahi on Sunday.

He was speaking at a meeting of the Lahore division at his residence, where they discussed strategy regarding the distribution of tickets and the upcoming elections were deliberated.

The symbol for PML-Q is a tractor which is meant to signify the prosperity of Pakistan. The farmer's progress is Pakistan's progress. If farmers are prosperous then Pakistan will automatically prosper, and this prosperity is linked to PML-Q, stated Elahi.

Because of projects such as Metro Bus and Orange Line Metro Train, Punjab is steeped in debts worth Rs0.2 trillion. While when we had left the province with a surplus of Rs100 billion, he maintained.

During our tenure there was little to no load shedding, unemployment and profiteering. Today, these three issues are rampant. No party can even comprehend the work we had done in order to ensure the welfare and wellbeing of the people, he added.

PML-N is now a thing of the past, their arrogance will come back to bite them. They ruled for ten years and they still have the audacity to claim that if given the opportunity they will work for the people, he stressed.

Oppression and injustice has to end one day. Those who committed corruption are preparing to fool the people once again. People should not be fooled by their innocent faces, he said.

Former MNA Mian Munir, Advocate Saleem Malik Shadab Jaffrey, Mian Asad Munir, Nasir Mehmood, Advocate Rana Asad Munir, Saeed Khawar, Sohail Cheema and Nasir Billa were also present during the meeting.

Published in The Express Tribune, June 4th, 2018.