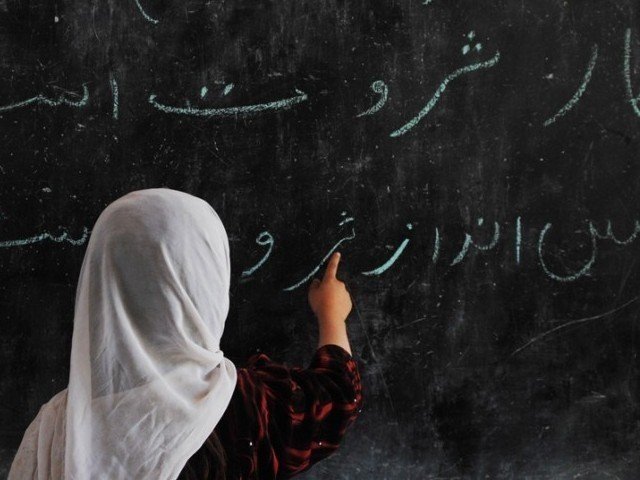 ---
ISLAMABAD: Punjab, Khyber-Pakhtunkhwa (K-P) and Balochistan have spent five years without even notifying rules about the free and compulsory education laws virtually making the legislation pointless, leaving the future of 22.8 million out of school children in jeopardy.

It was in April 2010 when parliament passed the 18th Amendment. It also included Article 25-A, which obligates the state to provide free and compulsory education to all children of the age of 5-16 years.

It reads, "the state shall provide free and compulsory education to all children of the age of 5 to 16 years in such a manner as may be determined by law."

Goal: Education must for economic progress

After the 18th Amendment, education was devolved to provinces and it became the responsibility of parliament and provincial assemblies to legislate for the provision of compulsory education in their areas. At the federal level, Right to Free and Compulsory Education Act was enacted on December 24, 2012 for the Islamabad Capital Territory (ICT).

Similarly, the Right of Children to Free and Compulsory Education Act in Sindh was enacted on February 13, 2013 followed by an Ordinance in Balochistan in 2013 and Punjab in 2014 and K-P in 2017.

Rules of business

No other province or region except Sindh and ICT has notified the rules of business hence all the hard work for legislation went in vain following the passage of the bill.

K-P has been openly opposing the notification of the rules because it did not want to bear the legal burden for which it deemed it was not ready.

Ahmad Ali, a senior research fellow at the Institute of Social and Policy Sciences (I-SAPS), said that the governments have been averting the notification of rules just to avoid the cost of this legislation because they would be held responsible for this act.

"We have given draft of the rules to the provinces yet they are reluctant," he said, adding that it was mandatory for them to notify the rules.

Better education standard demanded for women
"It is simple: if the bill says free education then the rule must notify what is free? Books, uniform or what else?" he commented.

The compulsory education law also states that it will penalise and punish parents who will not send their children to schools. However, there is silence as to what will be done for the areas where there are no schools since there are no rules.

He also agrees that it is impossible for provinces to enroll 22.8 million children all of a sudden since there is a cost for new teachers, schools and other staff. "Gradually they can move towards the goals but it will take some time as they need to come clean on the legal issues," he said.
COMMENTS (1)
Comments are moderated and generally will be posted if they are on-topic and not abusive.
For more information, please see our Comments FAQ