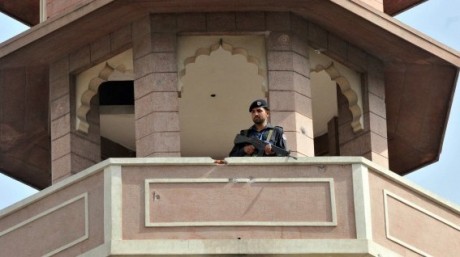 ---
LAHORE: Friday's attacks on two Ahmadi worship places were carried out by terrorists linked to the Tehreeke Taliban, confirmed Lahore police on Saturday.

IG Punjab Spokesman DIG Naeem Akram made the confirmation and said that the two terrorists arrested from Model Town gave valuable information to investigation agencies.

Akram said the information may lead to a major breakthrough in dismantling the terror network.

He said 79 people lost their lives and more than 107 were injured in the attacks in Lahore.

Akram said the two terrorists who launched the attack in Garhi Shahu were killed in the crossfire.

He stated that the terrorists arrived in Lahore on May 21st from Miranshah, where they were trained by a terrorist named Muneeb.