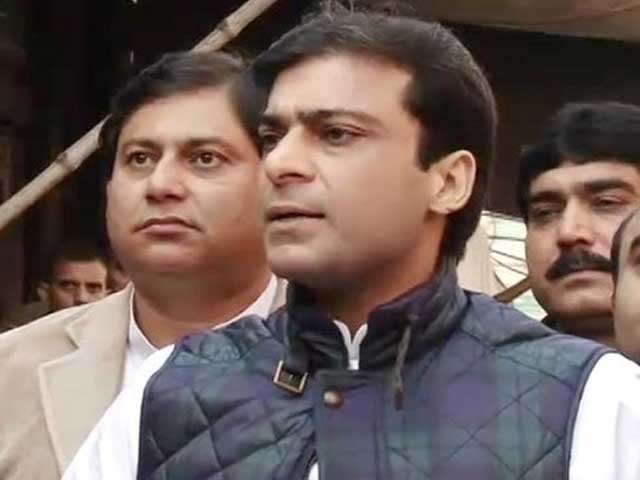 ---
LAHORE: The Supreme Court on Saturday directed the provincial police to register a case against the son of former Punjab chief minister, Hamza Shehbaz, and others in a petition filed by Hamza's alleged wife Ayesha Ahad.

SC orders removal of barriers outside Hamza's residence

The bench further ordered Inspector-General Punjab Police Capt (retd) Arif Nawaz Khan to provide complete security to Ayesha.

A two-member bench headed by the Chief Justice of Pakistan (CJP) Mian Saqib Nisar, and comprising Justice Ijazul Ahsan, heard the petition.

After directing Hamza's counsel to produce their client in court by 1 pm, the bench was informed by Advocate General Punjab Asma Hamid that Hamza was not present in the country and is expected to return during the next four days.

The bench also summoned a record of case proceedings by June 6. "Let the court know today of all the police officials who refused to initiate the case," the CJP added. Hearing of the case was adjourned until June 29.

Hamza, Rana Maqbool, Maqsood Butt, Rana Ali Imran and others were made respondents in the petition.

Hamza Shahbaz calls for ending politics of confrontation

The court had earlier sought Hamza's appearance in court and had also asked former minister Khawaja Salman Rafique regarding the PML-N leader's whereabouts. "You are with Hamza at all times of the day, yet you are saying you don't know of his whereabouts," the CJP had remarked.




COMMENTS (1)
Comments are moderated and generally will be posted if they are on-topic and not abusive.
For more information, please see our Comments FAQ