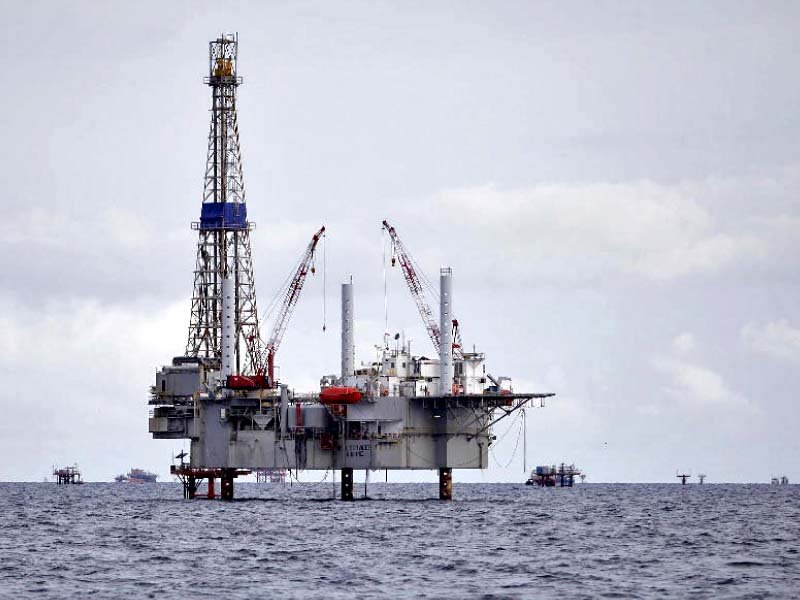 ---
ISLAMABAD: In a major development, US energy giant ExxonMobil has acquired 25% shareholding in offshore drilling in Pakistan.

Earlier, Oil and Gas Development Company (OGDC), Pakistan Petroleum Limited (PPL) and Italian energy firm Eni had 33% stake each in offshore drilling in the country. Now, ExxonMobil has acquired 25% shareholding, reducing the share of all partner companies to 25% each.

An agreement in that regard was signed at the Prime Minister's Secretariat on Monday among ExxonMobil, Government Holdings Private Limited (GHPL), PPL, Eni and OGDC.

ExxonMobil has vast experience of offshore drilling for the search of hydrocarbons and it will help boost efforts of partner companies for oil and gas exploration in the country.

Offshore drilling has brought a revolution in the US oil and gas market and even shaken the monopoly of Organisation of Petroleum Exporting Countries (OPEC) - a global grouping of major oil producers and exporters.

Oil falls as OPEC, Russia look to raise output amid US surge

A new technology in offshore drilling is a major reason behind the boost to shale oil and gas exploration and officials believe ExxonMobil will help bring state-of-the-art technology to Pakistan. The company has been working on oil and gas exploration in different countries and Pakistan has now become part of its expansion plan.

"An agreement has been signed with ExxonMobil that will acquire 25% shares in offshore drilling in Pakistan," GHPL Managing Director Mobin Saulat told The Express Tribune.

Oil refinery to be set up in Kohat 

Another official said a study would be conducted in the potential areas allocated to the four companies before undertaking drilling activities.

In its first assessment, the US Agency for International Development (USAID) estimated that Pakistan had massive deposits of 10,159 trillion cubic feet of shale gas and 2.3 trillion barrels of shale oil - figures that were several times higher than those released by the US Energy Information Administration (EIA).

According to the EIA assessment in April 2011, Pakistan had 206 trillion cubic feet of shale gas in the lower Indus Basin, of which 51 trillion cubic feet were recoverable. However, in June 2013, it revised the estimate upwards to 586 trillion cubic feet, of which 105 trillion cubic feet were technically recoverable.

Apart from this, the EIA saw the presence of 9.1 billion barrels of shale oil that were technically recoverable out of estimated deposits of 227 billion barrels.

Why Canada is the next frontier for shale oil

In its study, the USAID collected data of 1,611 wells, used 70% of data to prepare the study and sent samples to New Tech Laboratory in Houston for assessment.

Though technology is available in advanced countries for tapping shale reserves, environmental concerns, requirement of a huge quantity of water and high cost of drilling are real challenges. A well requires three to eight million barrels of water. Pakistan has water supplies, but the real issue is its disposal.

Estimates suggest shale gas will cost $10 per million British thermal units, which will come down with the increase in recovery of untapped reserves.

Published in The Express Tribune, May 29th, 2018.

Like Business on Facebook, follow @TribuneBiz on Twitter to stay informed and join in the conversation.