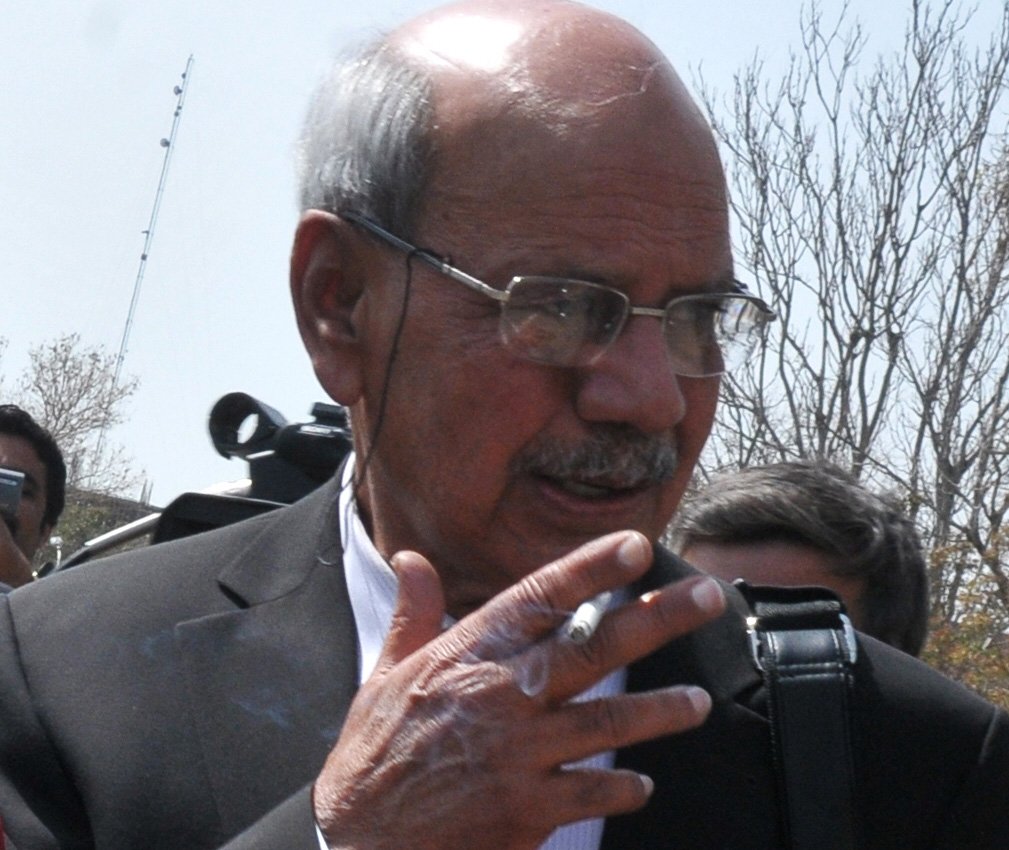 ---
ISLAMABAD: Pakistan Army will initiate a formal inquiry against former Inter-Service Intelligence (ISI) chief Lieutenant General (retd) Asad Durrani for his controversial book Spy Chronicles in a move suggesting that the controversy may not end anytime soon.

The former spymaster not only faces a formal probe but his name would also be placed on Exit Control List (ECL).

The announcement came from the chief military spokesperson on Monday after Durrani was called to the GHQ to explain his position on the recently-published book.

The Spy Chronicles: ruminations of former ISI, RAW chiefs


Lt Gen Asad Durrani, Retired was called at GHQ today to explain his position on recently launched book 'Spy Chronicles'. A formal Court of Inquiry headed by a serving Lt Gen has been ordered to probe the matter in detail. Competent authority approached to place his name on ECL.

— DG ISPR (@OfficialDGISPR) May 28, 2018




After failing to give a satisfactory reply, the army constituted a Court of Inquiry to be headed by a three-star general to probe Durrani's actions.

What was more significant was the decision by the army to request that the interior ministry place his name on the ECL.

"Lt Gen (retd) Asad Durrani was called at GHQ today to explain his position on [the] recently-launched book 'Spy Chronicles'. A formal Court of Inquiry headed by a serving Lt Gen has been ordered to probe the matter in detail. Competent authority approached to place his name on ECL," reads a statement issued by the Inter-Services Public Relations (ISPR).

The development came after Durrani co-authored 'Spy Chronicles: RAW, ISI and the Illusion of Peace' with former Research and Analysis Wing (RAW) chief Amarjit Singh Dulat and Indian journalist Aditya Sinha.

The Spy Chronicles: ruminations of former ISI, RAW chiefs

Durrani made certain observations including a claim that then prime minister Yousaf Raza Gilani was fully onboard regarding the US Navy Seals operation against Osama Bin Laden in Abbottabad and that a special deal was struck between the US and Pakistani governments in this regard.

He also went on to suggest that Pakistan mishandled the case of convicted Indian spy Kulbhushan Jhadav, claiming that he would eventually be handed over to India.

Military sources said that the GHQ had serious reservations over some of the comments made in the book, terming them "baseless" and "contrary to facts".

Ex-ISI chief's book has benefitted Sharif: experts

The book triggered a debate in the country with many questioning how a former spymaster could co-author a book with a RAW chief on such sensitive issues.

Former Senate chairman Raza Rabbani on Friday said that if a politician or a civilian had agreed to co-author a book with an Indian, they would have been charged with treason.

Three-time prime minister Nawaz Sharif, who himself is in the eye of a storm after his controversial statement on the Mumbai attacks, demanded that a National Security Committee meeting be convened to discuss the disclosures made by the former ISI chief in the book.