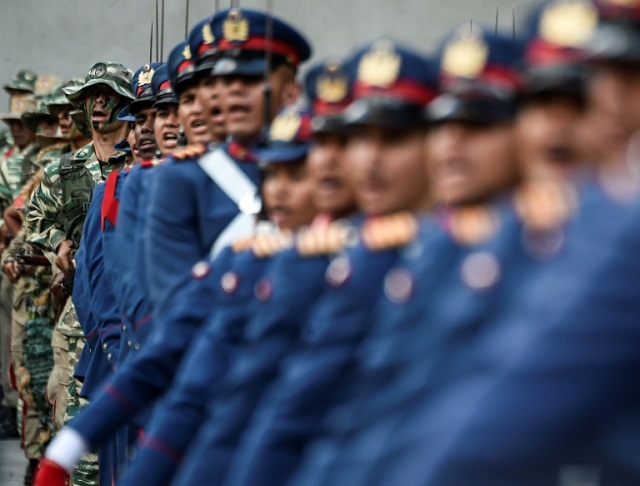 ---
CARACAS: Two Venezuelan generals were among a group of people arrested last week for allegedly plotting against the country's President Nicolas Maduro, their lawyer said Sunday.

The generals are accused of leading a group of eight soldiers and a civilian.

Venezuela's Maduro expels US diplomats, rejects sanctions

Alfonso Medina Roa, a lawyer for the officers, said they were charged in a military court for "treason against the fatherland, instigation of rebellion, mutiny and crimes against military decorum."

Maduro alluded to the group's arrest in an announcement last week, though he did not say how many of them were soldiers nor their ranks.

Human rights NGO Foro Penal described the arrests as political detentions. It estimates there are some 350 "political prisoners" currently in detention, including 70 from the military.

Venezuela accuses US of sabotaging election with new sanctions

Maduro has offered to release some imprisoned opponents as part of what he has called a "pacification policy" in the wake of the deaths of some 200 people in protests since he took office in April 2013.

On Friday, 22 such prisoners were released.
COMMENTS
Comments are moderated and generally will be posted if they are on-topic and not abusive.
For more information, please see our Comments FAQ