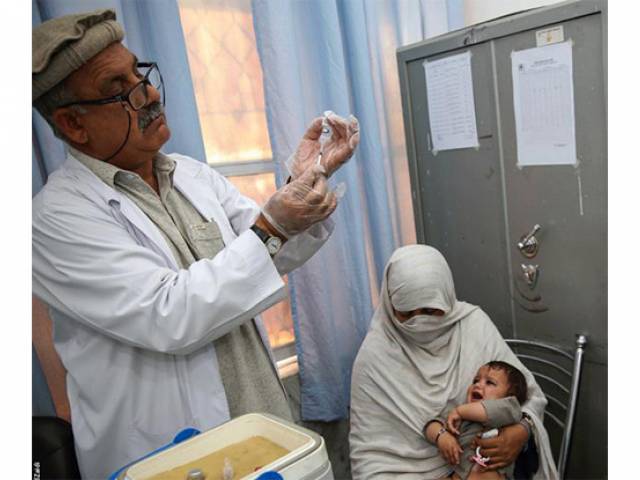 ---
PESHAWAR: Students in the Mohmand Agency areas were screened for eye diseases by a group of professional doctors and provided with treatment.

The Federally Administered Tribal Areas (Fata) Eye Care Services Programme conducted school screening activities for school-going children in over 30 schools of the Mohmand tribal agency to help reduce morbidity and mortality related to eye health and nutritional disorders in children younger than 12-years-of-age. Apart from being screened for infections the children were sensitised on the importance of cleanliness and precautionary measures to prevent communicable eye diseases.

Chinese doctors join medical camp

Doctors, ophthalmic technicians and supporting staff participated in the screenings.

As many as 4,279 students suffering from various ophthalmological diseases were examined by the doctors and given medicines on spot. A total of 3,341 students were provided with medicines for seasonal diseases.

Corporate Corner: Free medical camp organised by NBP

The elders of these far-flung tribal areas thanked Health Director Dr Jawed Khan and for providing treatment for ailments afflicting their children and hoped that the activities would continue in the future.

The students who were screened studied at Government Primary School (GPS) Sara Shah, GPS Islam Gull, Aqrab Dag, GPS Nav Kalay, GPS Prang Ghar, GPS Khatki Sharif, GPS Khadi Kass, GPS Shaheed Banda, GPS Ekka Ghund, GPS Subhan Khwar, GPS Kirrha, GPS Saparai, GPS Baz Muhammad Kare, Government Girls Primary School (GGPS) Ekka Ghund, GGPS Dab Kore, GGPS Subhan Khwar, GGPS Baz Muhammad Kore, GGPS Navi Kalai, GGPS Sherat Aqrab Dag, GGPS Zardin Kore, GGPS Sarnad Kore Faiz Muhammad, GGPS Banlow Jamil, GGPS Sher Alam Salai, GGPS Chapoor, GGPS Haleem Sher, GGPS Surbridge, GGPS Zarif Kore, GGPS Neo Kalai, GGPS Khatki, GGPS Aqil Kore and GGPS Said Kore of Mohmand Agency.

Published in The Express Tribune, May 28th, 2018.
COMMENTS
Comments are moderated and generally will be posted if they are on-topic and not abusive.
For more information, please see our Comments FAQ