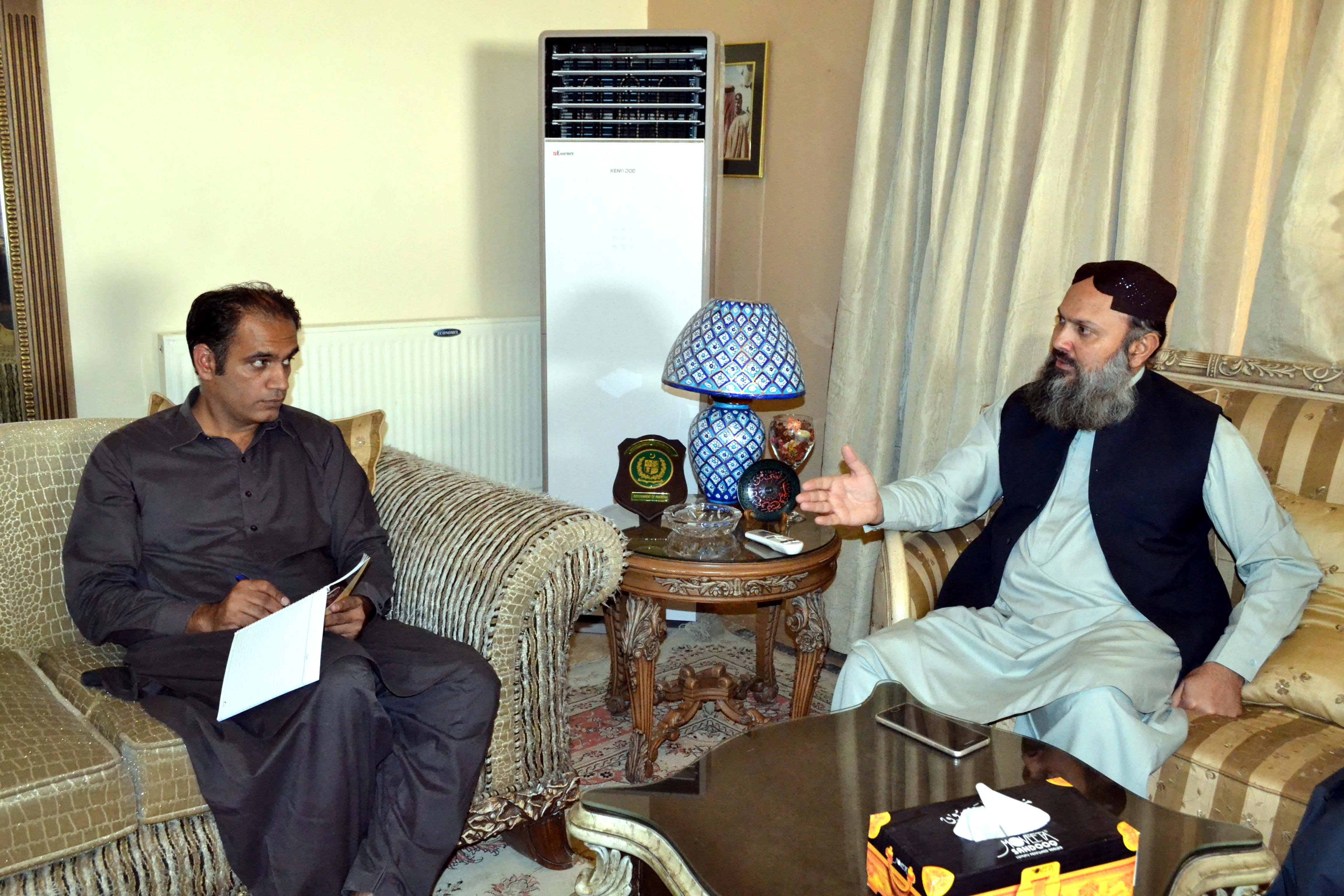 ---
QUETTA: The newly established Balochistan Awami Party (BAP) has created quite a stir in the political arena of Pakistan, especially Balochistan. No other party has gained so much popularity in such a short time span. Maybe it has something to do with the incumbent Balochistan Chief Minister Abdul Quddus Bizenjo supporting the party at various forums.

In an interview with The Express Tribune, BAP President Jam Kamal sheds light on the important aspects of the party.

ET: Tell us about BAP and your plans?

JK: The BAP is a newly constituted political party based in Balochistan. It consists of political giants of the province who in the past played a crucial role in 'making and breaking' governments. For many decades, politicians in Balochistan felt as if they did not have political representation in the federation as the province was not taken into consideration while making crucial decisions and enacting policies at federal level. Despite being in the government, Balochistan was always in opposition. Three years ago, we decided to have our own political platform from where we all could protect the interests of Balochistan and work for its prosperous future.

For many years not even 35 per cent of the development budget has been utilised. BAP's first goal is to do just that. Isn't it ironic that the Balochistan government has never been able to utilise the available resources even though health, education and communication sectors are in precarious conditions. We want to bring improvement in house and improve governance. The governments should have utilised resources but they did not. We are very clear in our vision and we know how to achieve our targets.

ET: Are you satisfied with the budget for the province?

JK: Of Rs5.9 trillion budget for 2018-19, Balochistan got a share of Rs350 billion which is more or less one per cent of the total. These injustices have never been seriously discussed and addressed. We will demand more share and will spend on infrastructure development of Balochistan. The province at least deserves Rs1 trillion from the total budget. There was much hype that the multibillion CPEC and Gwadar projects will develop Balochistan but not a single project can be seen on ground in the province. The federal government always includes old projects in federal PSDP for Balochistan. We need new schemes. We will pursue this and not sit quiet until the issue is resolved.

ET: Is the military involved in forming BAP?

JK: It is not new in Pakistani politics that people ascribe such a label to political parties. In BAP, every politician has a good and successful background and they did not become politicians overnight. They have been elected by the people of their respective constituencies for decades.

Politicians in Balochistan meet officials of the Pakistan Army and paramilitary troops more frequently than politicians of other provinces because of insurgency and law and order situation. Whenever there is a conflict the military has a huge role to play in it. People should not be surprised by it because it is not an uncommon occurrence at the time of conflict and war in any part of the world. Balochistan's case is different from Sindh, Khyber-Pakhtunkhwa and Punjab, which is why, politicians have more frequent interactions with army officials. Maybe in Punjab an elected representative does not know any army official, but in Balochistan, majority know because the situation is different here.

In India and other countries military and civilian governments sit together and cooperate.

ET: Are there any people from tribes in BAP?

JK: BAP is backed by powerful leaders of Lasbela, Magsi and Jamali tribes. In Balochistan, everyone wants to be in the government because they want to develop their constituencies which is only possible when you are in government.

The party manifesto has been written and soon it will be available for everyone. The party provides everyone equal opportunity to share and implement the new policies which take us towards development.

ET: What about women participation.

JK: In Balochistan's politics, the role and presence of women have been increasing recently. We think women can play a key role to give us a better future. BAP will only support any mainstream political party when it helps in addressing Balochistan's 'actual problems'. Whether it's PPP or any other political party, we will support only those in the Centre, who commit to addressing the problems of Balochistan not just by talking, but by practically fulfilling those commitments.

ET: Did the formation of BAP create unrest among other parties?

JK: The National Party and Pashtoonkhwa Milli Awami Party got a chance to win the hearts of the people of Balochistan, but they could not deliver, which is why you can see their leaders joining BAP. Many more leaders from Baloch and Pashtoon nationalist parties have approached us and expressed their interest in joining BAP. The time is long past when people were attracted or fooled by slogans. The dynamics of politics have changed in the last 10 years and we, politicians, have to actually work hard to win the trust of common voters by providing them with basic necessities of life.
COMMENTS
Comments are moderated and generally will be posted if they are on-topic and not abusive.
For more information, please see our Comments FAQ