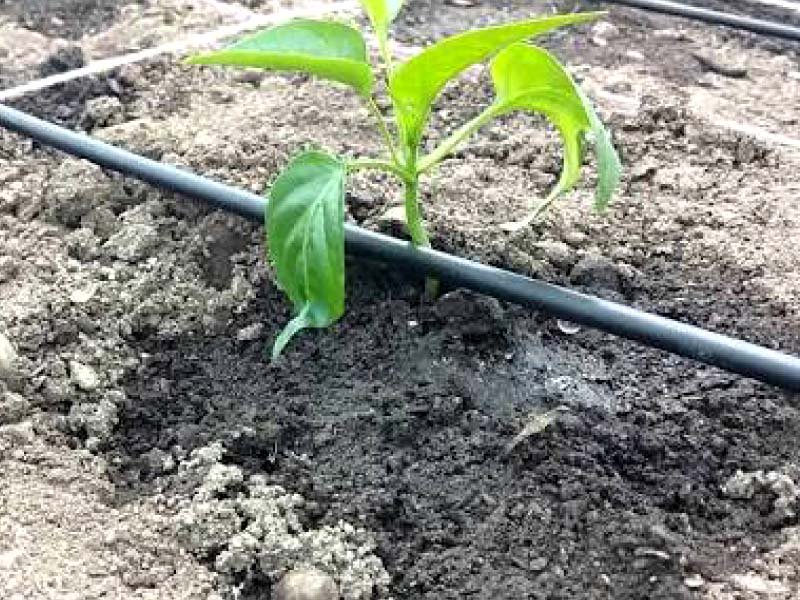 ---
LAHORE: To counter the shortage of water and reduce wastage, drip irrigation systems are fast progressing in the agricultural sector. The system is being used in rain-prone areas of Punjab to serve vegetable crops and fields.

Due to a lack of planning to store water in the country, millions of cusecs are lost each year. Keeping in mind that the shortage of water is increasing by the day, a drip irrigation system is being promoted.

The advantages of drip irrigation are coming to the fore in areas where water is provided to vegetables and gardens spread over many acres of land.

While speaking to Express News, Chakwal Agriculture Institute Technical Engineer Jameel Ahmed said that the use of drip irrigation has increased. "It's installation and usage is very easy. Many methods of drip irrigation are being employed," he added.

He said harvesters can use the method of irrigation that suits their crops. "Under the project, the government is providing harvesters a subsidy of up to 60%."




Agricultural Expert Dr Riffat told Express News that in rain-prone areas, rainwater is also used. "For this purpose, water accumulated on roofs is stored in a tank with the help of pipes. The same water is then used for drip irrigation," she added.

She pointed out that a pumping unit, plying network, fertiliser unit, pond for water storage and different filters are needed for drip irrigation. "These items can be planted in the fields without a plumber. "With the flood irrigation system, it takes four or five hours to water an acre of land," Riffat said.

Meanwhile, agriculture experts said that in a bid to promote this system, solar plants are being used in areas which suffer from load-shedding. The solar plant can be used as a source for alternate energy.

When contacted, Farmer Muhammad Ramzan told Express News that he installed the drip irrigation system on his land two years ago, but faults developed after a few months. He said the company that had installed the system is located in Lahore. It took two months to send professionals to mend the system, he said.

Farmers have demanded that all companies should appoint dealers and representatives in major cities for the repair of drip irrigation system.




Another farmer said that if drip irrigation system is installed from a specific company, then they have to pay Rs60,000, while Rs200,000 is provided by the government. However, if the system is installed by a private entity, the total cost is around Rs100,000.

Earlier, Agriculture (Irrigation Reforms) Director Muhammad Asif said farmers should use the latest technology, including drip irrigation as it could increase produce from 20% to 100%, besides saving water and fertilisers.

He said through the drip irrigation system, water is supplied to the roots of plants in the form of well calculated and required drops. He added this is enough to ensure water needs for optimum growth.

Asif stated that the government is striving to promote drip irrigation systems by providing a maximum subsidy. He added this could save precious water and bring barren land under cultivation.

He said the system helps salts move deep into the soil and it is easily absorbed by the roots of the plant.

Published in The Express Tribune, May 23rd, 2018.
COMMENTS
Comments are moderated and generally will be posted if they are on-topic and not abusive.
For more information, please see our Comments FAQ