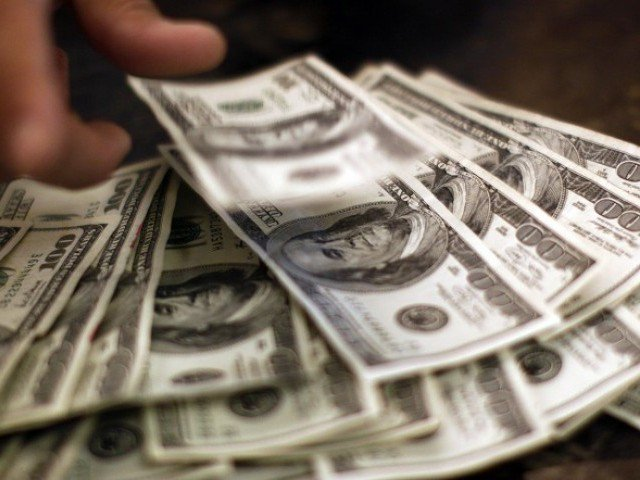 ---
KARACHI: Pakistan received remittances of more than $16.5 billion between July 2017 and April 2018. This amount is the highest in the first 10 months of any fiscal year as reported by the State Bank of Pakistan (SBP).

In FY17, total remittances were $19.4 billon, a slight decrease from the $19.9 billion received in FY16. If the trend continues in FY18, there is a possibility that total remittances may touch $20 billion.

Depreciation in the exchange rate often generates higher inflow of remittances. With exports expected to hit $24 billion this fiscal year, the remittances will equal to more than 80% of the total export receipts. Therefore, the inflow of remittances is an important component of the external account for Pakistan.

Analysing SBP's data, six members of the Gulf Cooperation Council (GCC) and the US and UK contributed 87.4% of the remittance inflow into Pakistan in 2017.

Of these countries, Saudi Arabia and the United Arab Emirates were the most important sources of remittances as they contributed more than 50% of the total in FY17. However, in the current fiscal year, their share has dropped to 47%.

Remittances from Saudi Arabia between July 2017 and April 2018 decreased 10% over the same period of last year whereas remittances from the US and UK increased 13% and 22% respectively.

More specifically, remittances from Dubai rose 19.7% in the first 10 months of FY18 relative to the same period of previous fiscal year while remittances from Abu Dhabi dipped more than 25.4%.

In essence, remittances from Gulf countries such as Saudi Arabia, the UAE, Bahrain and Oman have decreased while remittances from other regions have gone up. As the overall growth is positive, the loss has been offset.

Migrant population

The Population Division at the United Nations Department of Economic and Social Affairs estimates the stock of migrant population within destination countries using data of the size of migrant stock and age distribution.

More than 5.9 million migrants originate from Pakistan, which is approximately 3% of total population of the country. Of these, more than 4.68 million migrants are settled in high-income countries. More than three million are in western Asia countries.

Saudi Arabia has attracted more than 1.3 million migrants, followed by 0.95 million in the UAE. Similarly, Europe has attracted 0.868 million migrants, of which more than 0.52 million are settled in the UK. The US has an estimated 0.37 million Pakistani migrants.

The dataset also estimates a large migrant stock of Pakistani origin in India and vice versa, which has fueled significant controversy in the media recently.

Migrants to western Asia are typically unskilled labour belonging to poorer households that are likely to remit their income to immediate family members living in Pakistan. Approximately 65% of all the migrants from Pakistan are male while 76% of the migrants to western Asia are male. This percentage drops to 50% for migrants to the UK and the US.

Remittances have significant benefits as these may not only increase consumption of basic necessities such as food and clothing by households in Pakistan, but also improve the ability of poorer families to save and invest in better human capital.

In essence, remittances are an important source of livelihood for households and can promote consumption and reduce poverty.

Remittances are an important source of income in countries with poorer industrial and commercial infrastructure. However, over-reliance on remittances may worsen the ability of industries and commercial entities that make use of low-skilled labour to develop.

Furthermore, the inflow of remittances may increase consumption of non-tradable goods and reduce competitiveness of labour-intensive industries in the long run.



Pew Research Center report: The flow of remittances in and out of Pakistan

In addition, tighter immigration and taxation policies in destination countries can hamper the flow of remittances. Therefore, it is essential to develop domestic industries and increase exports rather than increase reliance on remittances, particularly at the macroeconomic level.

According to the data provided by the World Development Indicators, Pakistan was outranked by India, China, the Philippines, Mexico and France in terms of the value of personal remittances. However, the value of exports for these countries, other than Pakistan, is multiple times higher than the value of remittances.

On the other hand, countries with lower levels of gross domestic product (GDP) tend to have higher percentage of personal remittances in relation to GDP. Nepal, the Kyrgyz Republic, Haiti and Tajikistan top the list. Remittances constitute more than a quarter of GDP for these countries. Pakistan, at 7.1% in 2016, was slightly above Bangladesh and Vietnam at 6.1% and 5.8% respectively. The world average is 0.72%, indicating that total remittance flow has a negligible role in terms of global GDP.

However, remittances are believed to have a significant impact at the household-level of the recipients, particularly in developing economies with limited industrial growth.

Average cost of receiving remittances in Pakistan is $200, as determined by the International Organization of Migration's Migration Data portal. This figure was lower than that reported by majority of its neighbouring countries.

On the other hand, the recruitment costs for Pakistani workers are typically higher, according to the Migration and Development Brief 28, published by the World Bank in 2017.

Pakistan receives $1.639b in remittances, up 10.1%

The global flow of remittances is relatively more stable than official development assistance and private capital flows. There was a decline in the flow of remittances in 2016, particularly to the South Asian region, which is forecast to be recovered by 2019.

Remittances fall 6.9% to $1.65b in April

Lower oil prices and policies that favour local workers rather than foreign workers have reduced the flow of remittances from Middle Eastern countries. Smaller economies typically rely on the inflow of remittances as labour supply can be an imposing constraint for industrial growth.

However, Pakistan must give priority to industry and export growth as it is by no means a small country because it has a large and burgeoning population.

The writer is Assistant Professor of Economics and Research Fellow at CBER, IBA





Published in The Express Tribune, May 21st, 2018.

Like Business on Facebook, follow @TribuneBiz on Twitter to stay informed and join in the conversation.




COMMENTS (1)
Comments are moderated and generally will be posted if they are on-topic and not abusive.
For more information, please see our Comments FAQ