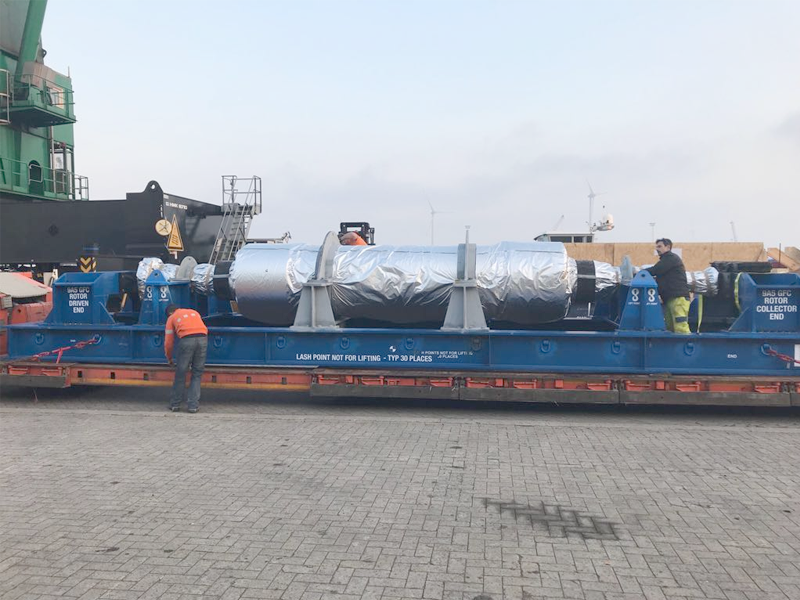 ---
KARACHI: The port city's electric utility on Wednesday claimed that the power supply situation in the metropolis would see improvement by May 20.

K-Electric (KE) said the utility has sourced the affected part of KE Bin Qasim Power Station from Holland. "The rotor, weighing over 41 tonnes, is being airlifted and will reach Karachi on May 16."

A team of experts would then install the equipment and the re-energization of the affected unit is expected to be completed by May 20.

Unannounced loadshedding: SHC issues contempt notice to K-Electric CEO

Earlier this month, the Sindh High Court issued a contempt of court notice to K-Electric (KE) chief executive officer Tayyab Tareen while hearing a case pertaining to unannounced power outages in the city.

The contempt petition, filed by Iqbal Kazmi, stated that unannounced loadshedding of 8-12 hours a day has made the lives of citizens miserable.

SHC revokes stay order against K-Electric

It added that the KE was bound to publish the loadshedding timings prior to power outages and several court decisions were present in this regard.

The petition further stated that the court has stopped the KE from carrying on unannounced loadshedding, but despite court orders, the power distribution company was not taking measures to improve its performance.

KE ignores court orders

Load shedding continued throughout Karachi on Wednesday as KE ignored the order passed by Chief Justice of Pakistan (CJP) Mian Saqib Nisar, reported Express News.

Various areas including North Karachi and Scheme 33  witnessed a black out throughout the night as 10 to 15 hours of load shedding has become a norm.

Exempted areas are also suffering from three to six hours of load shedding.