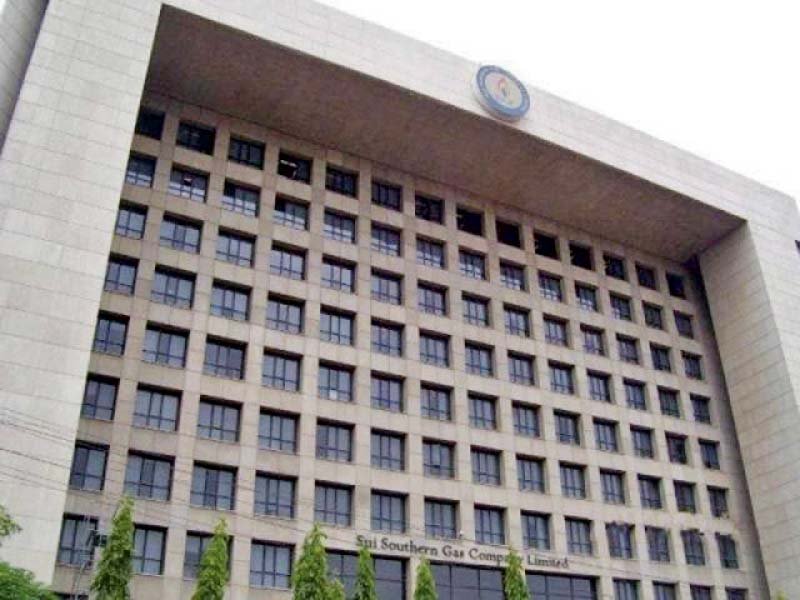 ---
KARACHI: The government has allowed Sui Southern Gas Company Limited (SSGC) to recover higher losses from its consumers using imported gas' (RLNG).

The weight of Regasified Liquefied Natural Gas (RLNG) is said to be lighter than the one produced locally. Accordingly, RLNG has the characteristic of easily evaporating into the air and resulting in comparatively higher line losses.

The situation will result in a higher cost for consumers in Sindh as Punjab is currently being given natural gas. There exists no infrastructure to transport the imported RLNG to the north. Accordingly, SSGC has continued to supply locally produced gas to SNGPL and is providing RLNG to its consumers in Sindh.

KE, SSGC meeting convened to sort out gas issue

"The Economic Coordination Committee (ECC) has approved a summary sent by the Petroleum Division on issue pertaining to higher Unaccounted for Gas Losses (UFG) on account of supply of RLNG by Sui Southern Gas (SSGC)," stated a local brokerage house.

To recall, Pakistan started importing RLNG from March 2015 when RLNG-dedicated pipelines were not existent and it was decided that the existing infrastructure will be used for supply of RLNG.

A swapping agreement between Sui companies was also signed where imported RLNG was being used in Sindh province and equivalent energy units of indigenous gas are transferred to SNGP by SSGC in lieu of RLNG.

In the meantime, these Sui companies were designated to complete RLNG pipeline I & II by December 2016 from Karachi to Lahore that can be used for dedicated RLNG supply from SSGC to SNGP. However, a section of pipeline in Jamshoro, Sindh has not been completed due to land dispute and the RLNG pipeline II project has not been complete. As a result, RLNG is not being supplied to SNGP through this dedicated pipeline.

As a result of this swapping arrangement, Topline Securities said, "SSGC has reported sharp increase in UFG losses due to low specific gravity of RLNG compared to indigenous gas." SSGC is using all RLNG into its Karachi distribution network and diverting indigenous gas in lieu of RLNG. SSGC had demanded concerned authorities to address the issue as ECC guidelines say that RLNG handling should not have any adverse impact on Sui companies, which has recently been approved by ECC.

Water and power woes: Abbasi to fix all that ails Karachi

"We believe this development could help SSGC curtail its losses as the company has to pay Rs18 billion outstanding on account of UFG calculation at 4.5% in FY17 accounts," the brokerage house said.

The company has already requested the regulator to allow staggered payment of this amount. The company as of now has not yet announced its FY17 financial accounts.

"This move by ECC could result in a retrospective one-time and recurring earnings impact on SSGC," it said.

Published in The Express Tribune, May 15th, 2018.

Like Business on Facebook, follow @TribuneBiz on Twitter to stay informed and join in the conversation.