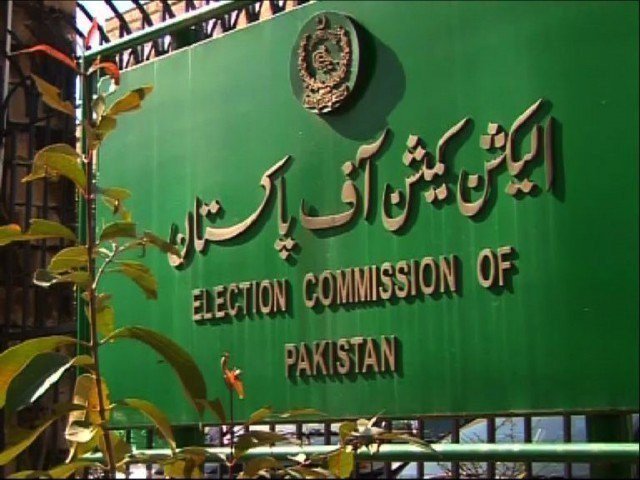 ---
KARACHI: The Supreme Court on Saturday suspended Islamabad High Court's (IHC) decision to set aside Election Commission of Pakistan's (ECP) April 11 notification of stopping new recruitment and banned new development projects.

The top court then upheld the ECP notification of banning new development projects but ordered for pending ones to be completed.

ECP challenges IHC order rescinding ban notice

The commission in its April 11 notification had said: "All kinds of recruitment in any ministry, division, department or institution of the federal government or any department or institution of any provincial and local governments is banned forthwith, except recruitment through the federal or a provincial public service commissions.

All development schemes, which have been approved with effect from April 1, 2018, like installation of gas pipelines, supply of electricity, road carpeting, water supply schemes, etc, shall not be executed by the federal, provincial, or local government authorities, it said.

Moham­mad Yusuf Khattak, Sindh's Election Commissioner, appeared in court. "We took these measures to ensure free and fair elections," he said. "We had banned new recruitment and new development projects for the same reason."

At this, Justice Nisar questioned how they expected pending works to be suspended, to which Khattak replied, "New projects will be stopped as the ban is still intact. In case there is a need to recruit a doctor or else, the ECP makes specific exceptions for those."

Officials overseeing polls required to sign performa

The Election Commission of Pakistan (ECP) challenged an Islamabad High Court's order which set aside its April 11 notification through which the commission stopped new recruitment in government departments and imposed a ban on development works by the federal and provincial governments.

The Chief Justice Mian Saqib Nisar took suo motu notice in the matter as he was of the view that such adjudication might delay the election process.

According to an ECP spokesperson, the decision was taken to provide a level playing field to all political parties and candidates.

However, the federal and all provincial governments had challenged the notification in different high courts.


COMMENTS (1)
Comments are moderated and generally will be posted if they are on-topic and not abusive.
For more information, please see our Comments FAQ