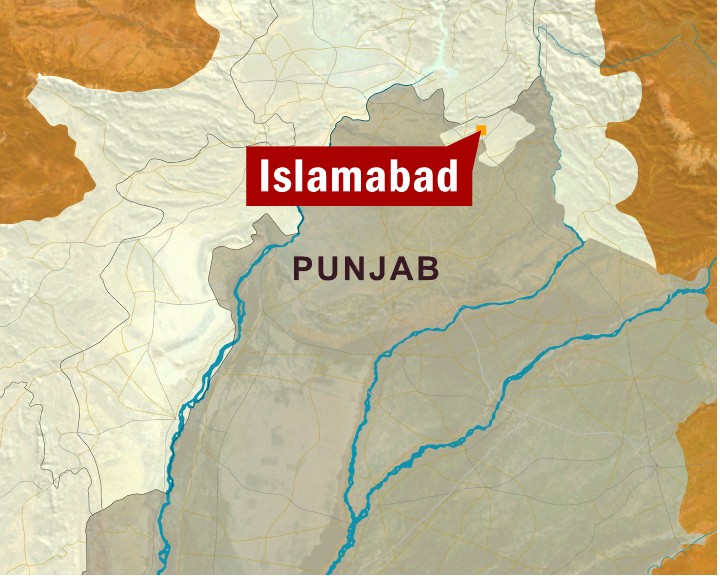 ---
ISLAMABAD: The fire that raged on in Margalla Hills for two days was finally quelled late on Thursday night. About 200 firefighters and officials took part in the operation that started on Wednesday. More than 80 acres of land was burnt, a Capital Development Authority (CDA) official said on Friday.

The fire started from military farms 22 and 23, near Kalinjar Valley, located at the back of Sector E-10. Strong winds and hot weather helped it spread, making it hard for firefighters to get it under control.

About 15 firefighters fainted due to smoke, three fainted because of the heat and two sustained burn-injuries during the operation, according to official figures. They were all taken to the hospital and are now said to be stable, said a CDA official.

Firefighters had initially managed to contain the fire on Wednesday night but strong winds caused the fire to reignite on Thursday morning.

"We hoped that rain [would aid us] in putting out the fire. But that did not happen, which is why we had no other option but to depend on our own capabilities," said Malik Auliya, Deputy Director General Environment.

"[Luckily] the fire has not gutted big-sized trees. Only bushes were burnt," Auliya said. "We expect the damaged pine trees to make a full recovery," he elaborated.

"The fires mostly erupt because of villagers who throw burning items in bushes, which then catch fire," Auliya said. There are 18 pickets set up all over Margalla Hills to keep instances of fire-breakouts to a minimum. However, at 12,605 hectares, the large area of Margalla Hills makes it near impossible for the authorities to keep a check on such incidents.

"There are several villages in the hills. Residents have built their own paths throughout the hills, [making it almost impossible for us to stop such incidents]," Auliya added. The met office said that high temperatures could also be the potential cause of such fires.

Published in the Express Tribune, May 29th, 2010.
COMMENTS
Comments are moderated and generally will be posted if they are on-topic and not abusive.
For more information, please see our Comments FAQ