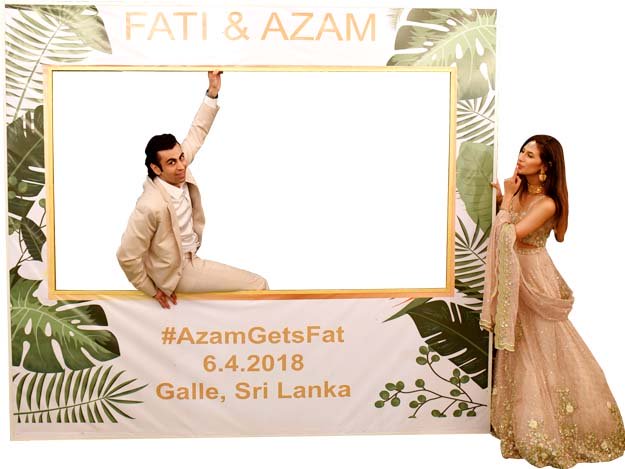 ---
Pakistan weddings are usually stressful for the bride and groom and we wanted to make sure we had fun at our own wedding- so we thought we'd go away on holiday and just get married! It turned into a vacation for everyone and a reunion of sorts, with friends and family flying in from all over the world. The best thing about it was that it brought everyone together in a different setting




Way Sri Lanka:

Sri Lanka just felt right! We wanted a location that would be close and convenient for everyone and since we're both beach lovers, it had to be somewhere beachy. I visited Sri Lanka and fell in love, plus the food is to die for!




How the met:

Through a mutual friend at his birthday. Although Azam insists I don't remember this meeting (it may have taken me some time and a selfie to prove it). I only remembered meeting him much later and we really got off on the wrong foot! He would pick on me and I thought he was arrogant and obnoxious. Safe to say, things have taken a turn for the better since.




What Fatime loves most about Azam:

He has the biggest heart I know, and pretends to be a tough guy but is real mushy on the inside. I also love how supportive he is! I could say I'm going to quit my job and sell sheep tomorrow and I know he won't waste a second to support me. And of course, his intelligence, humour and wit.




What Azam loves most about Fatma:

I love the way she carries herself, how she makes me feel and her perseverance in the face of adversity and difficult times.