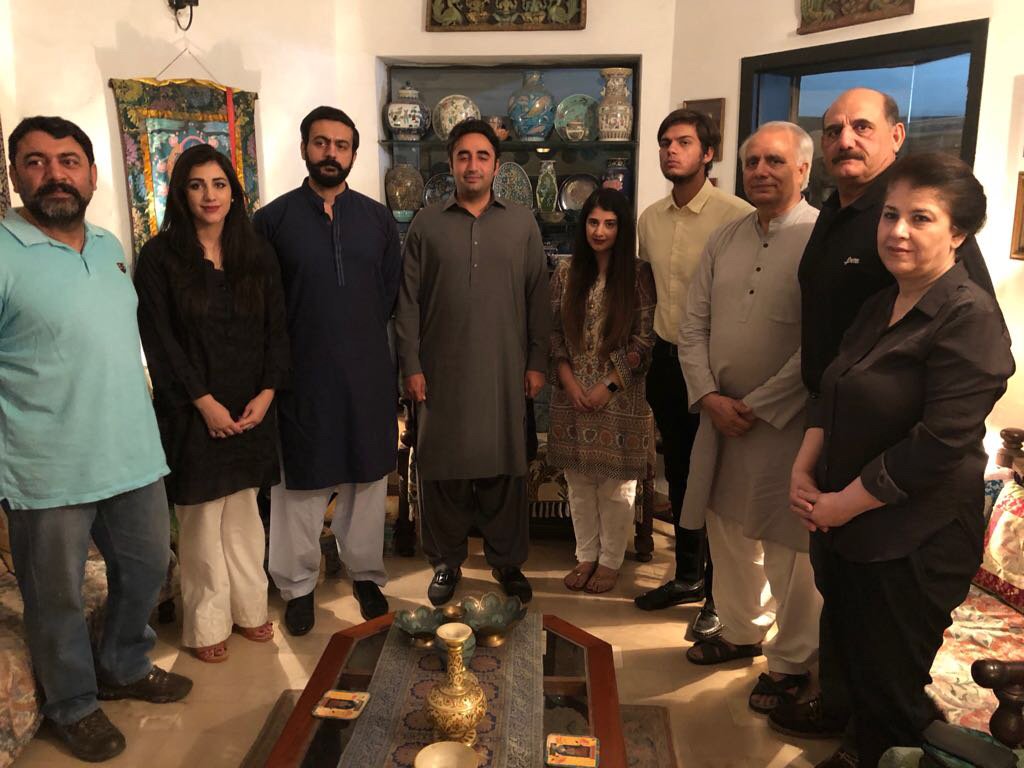 ---
LAHORE: Bilawal Bhutto, on Wednesday, visited the residence of Ajoka Theatre founder Madeeha Gohar to personally offer his condolences to the late stage actor's family. He also said a prayer for the departed soul.

The Pakistan Peoples' Party (PPP) chairman travelled to her house on Server Road, Lahore, and met with Gohar's husband, senior playwright Shahid Mehmood Nadeem and her two sons Nirvaan and Saarang. Her brother and his family, along with PPP secretary general Chaudhry Manzoor, Asim Bhatti and others officials, were also present at the meeting.




Bhutto acknowledged the great contributions Gohar made to Pakistan's performing arts industry and spoke highly of her progressive mindset, perseverance and devotion to spreading peace and prosperity not just in Pakistan but across the world.




He said she was a very courageous lady and a champion for human rights, who not only highlighted socio-political issues through her work but also inspired others to take a stand as well. He went on to add that Gohar introduced Pakistani parallel theatre to the world and gracefully represented the country internationally.

Madeeha Gohar hospitalised in New Delhi

While speaking about arts, Bhutto said that he hoped Ajoka Theatre will carry on the mission Gohar founded it with 34 years ago and continue using theatre as an effective medium for social awareness and enlightenment.




Nadeem added that PPP has always been a proponent of performing arts and given its support to the artistic community. He further stated that Ajoka Theatre has always believed in the supremacy of fundamental rights, the law and democracy and will try its best to honour Gohar's hard work through thought-provoking plays and motivational stories.

Have something to add to the story? Share it in the comments below.