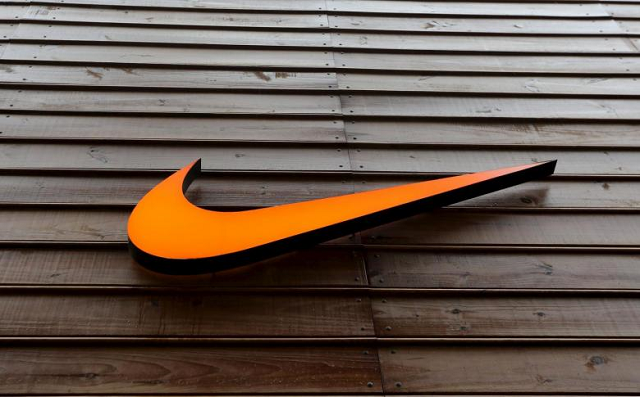 ---
NEWYORK: Nike has dismissed additional executives as it moves to address a workplace culture marred by sexual harassment and bullying, embarrassing a brand that has self-defined around equality and empowerment.

The latest departures, confirmed Wednesday by a Nike spokeswoman, consist of five executives, including one woman, and lift the total exits to around a dozen, including former president Trevor Edwards, who had been seen as a CEO in waiting.

Since Edwards' departure was announced in March, US media reports have chronicled myriad cases in which women were subjected to sexual harassment and often passed up for promotions in a boorish frat-like culture.

The revelations have come amid a broader rethink in US society over gender relations following the downfall of Hollywood mogul Harvey Weinstein and the ensuing '#MeToo' movement that has toppled numerous figures across business, politics and entertainment.

Remaining Nike brass have said little publicly about the staffing overhaul beyond chief executive Mark Parker's remarks in March emphasizing the need to address 'some behavioral issues' that clashed with Nike's culture.

"I'm committed to ensure that we have an environment where every Nike employee can have a positive experience and reach their full potential," Parker said on a March 22 earnings conference call.
The upheaval comes as Nike has experienced sales stagnation in North America, offset in the most recent quarter by a strong performance in China and other overseas markets.

CFRA Research analyst Victor Ahluwalia said it was too soon to know if the problems would further dent North Americans sales, but he predicted the company's travails could trouble consumers.

Nike's famous 'Just Do It' slogan emphasizes empowerment, as do sponsorships of iconic athletes such as Michael Jordan and Serena Williams.

"The company was viewed as progressive and kind of millennial friendly, so for something like this to happen with a brand that comes with that kind of a message was shocking," said Ahluwalia.

But Ahluwalia praised the company for 'being proactive,' in contrast to other companies that responded to workplace scandals only after problems publicly surfaced, usually in media reports.

"Clearly work needs to be done and I think it will take time," Ahluwalia said. "Being proactive does position the company much better for the future."

Since Edwards' departure was announced in March, others to leave have included top executives in digital marketing, diversity and inclusion and Nike basketball.

After #MeToo, Britain investigates sexual harassment of women at work

The housecleaning was spurred by a survey of frustrated female workers in Nike's Oregon headquarters who polled their peers, finding widespread sexual harassment and discrimination and presenting the data to CEO Parker, according to a New York Times expose.

The Times article also cited women who reported problems ranging from being cursed at by an abusive male boss to excluded from key meetings, and passed up for promotions.

The staff dismissals follow an initial investigation into workplace conduct launched in March, according to a person familiar with the matter.

NY State Attorney resigns after accusations of sexual harassment

The latest group of outgoing executives includes Helen Kim, a vice president for North America, whose departure suggested to some experts that Nike's focus was no longer strictly about addressing sexism but had broadened to countering the problem of bullying.

"The larger problem is the workplace bullying, or as we call it, abusive conduct in the workplace, because that ignores gender boundaries and it ignores race," said Gary Namie of the Workplace Bullying Institute. "It is just cruelty."

"Apparently Nike's workplace culture is a very competitive, aggressive one that may sometimes deteriorate into bullying behaviors and sexual harassment and discrimination," said David Yamada, a professor at Suffolk University Law School.

"Perhaps the departures signal a core shift in management philosophy and practice for the better, but it's obviously premature to make that determination."

Some analysts worry the problems will prevent Nike from reaching a target of $50 billion in annual revenues, compared with $34.4 billion in 2017.

Participants call for end to women's harassment at workplace

"Any time you see a large group of senior people leave very quickly for any reason, you better hope they have a very strong bench that can step in quickly," said Sam Poser, analyst at Susquehanna Financial Group.
COMMENTS
Comments are moderated and generally will be posted if they are on-topic and not abusive.
For more information, please see our Comments FAQ