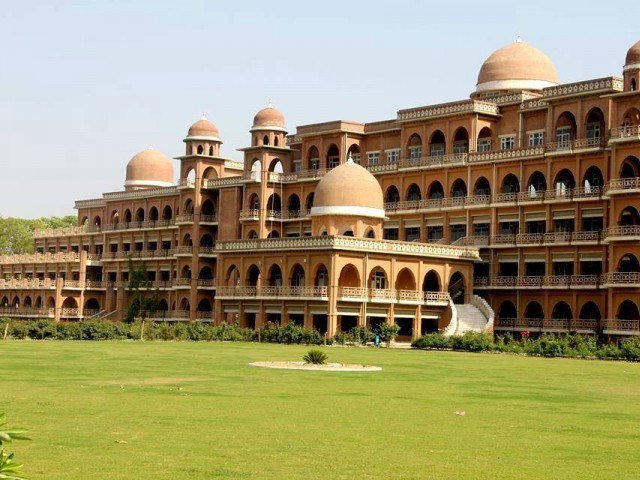 ---
PESHAWAR: While Peshawar University's sole Sikh student is enjoying a rewarding time at the varsity, other coreligionists have abandoned education altogether alleging harassment among other reasons.

Inderjeet Singh, who reads international relations, told The Express Tribune he was an aspiring bureaucrat. Inderjeet said he wanted to become a diplomat after joining the Central Superior Services. He said he wanted to represent Pakistan the world over as a nation of religious harmony.

Samandar Singh, the father of the aspiring bureaucrat, said Pakistan was the land of the Sikh Gurus. He said the nation was to the community what Makkah was to Muslims. Inderjeet, whose forefathers migrated to Peshawar from Khyber Agency, now lives in the provincial capital where his father is engaged in the mobile phone business. The establishment is located in a bazaar where most businesses are owned by Sikhs.

The aspiring bureaucrat said no Sikh had obtained higher education in Khyber-Pakhtunkhwa (K-P) till date. That many prized commerce over academics was one reason behind this, Inderjeet said.

Pakistan bars people of other faiths to accompany Sikh pilgrims

He said he was having a good time at the varsity, lavishing praise on supportive peers like Abbas Khan. Khan told The Express Tribune he had stepped in when he noted how some had been making fun of Inderjeet. He said he wanted to make sure Inderjeet obtained higher education and went on to serve the nation.

Minhas Marwat, who teaches at the university, said Inderjeet was her first Sikh student. She said he was loved by all and wished him success. Marwat mirrored Inderjeet's views on why many Sikhs preferred business over higher education. She also spoke about how she was yet to come across any case of Sikhs shunning higher education due to reservations over curriculum or communitarian constraints. "The Sikhs are an integral part of Pashtun society, respected by all and sundry. I'm yet to come across such a case," Marwat said.

Inderjeet seems to be enjoying an 'enviable' experience with some of his coreligionists alleging discrimination. Santokh Singh was reading a computer science degree at the varsity before electing to drop out. He said the conduct of some teachers compelled him to quit.

Santokh claimed a teacher started pestering him to convert after he performed well in an Islamiat examination. This, he said, he found unacceptable and abandoned studies. Santokh said while most were amicable, Sikhs were often left red-faced at the hands of some proselytising elements.

Gurpal Singh, who runs a school for Sikh children in Peshawar, said he had opened the institution after realising the importance of higher education levels among the Sikh young. He said the forefathers of many Sikhs had migrated from the tribal areas. Gurpal said 550 of the 1,200 Peshawar-based families had moved to the Punjab.

The educator said lack of access to education across tribal areas explained why many Sikhs prized business over academics. He said his school provided Sikh children with an environment conducive to learning. In other schools, peers often mock observant Sikh pupils, Gurpal said. While Inderjeet may become the first Sikh to obtain a university degree in K-P, he will definitely not be the last, Gurpal said.

Published in The Express Tribune, May 7th, 2018.
COMMENTS (1)
Comments are moderated and generally will be posted if they are on-topic and not abusive.
For more information, please see our Comments FAQ