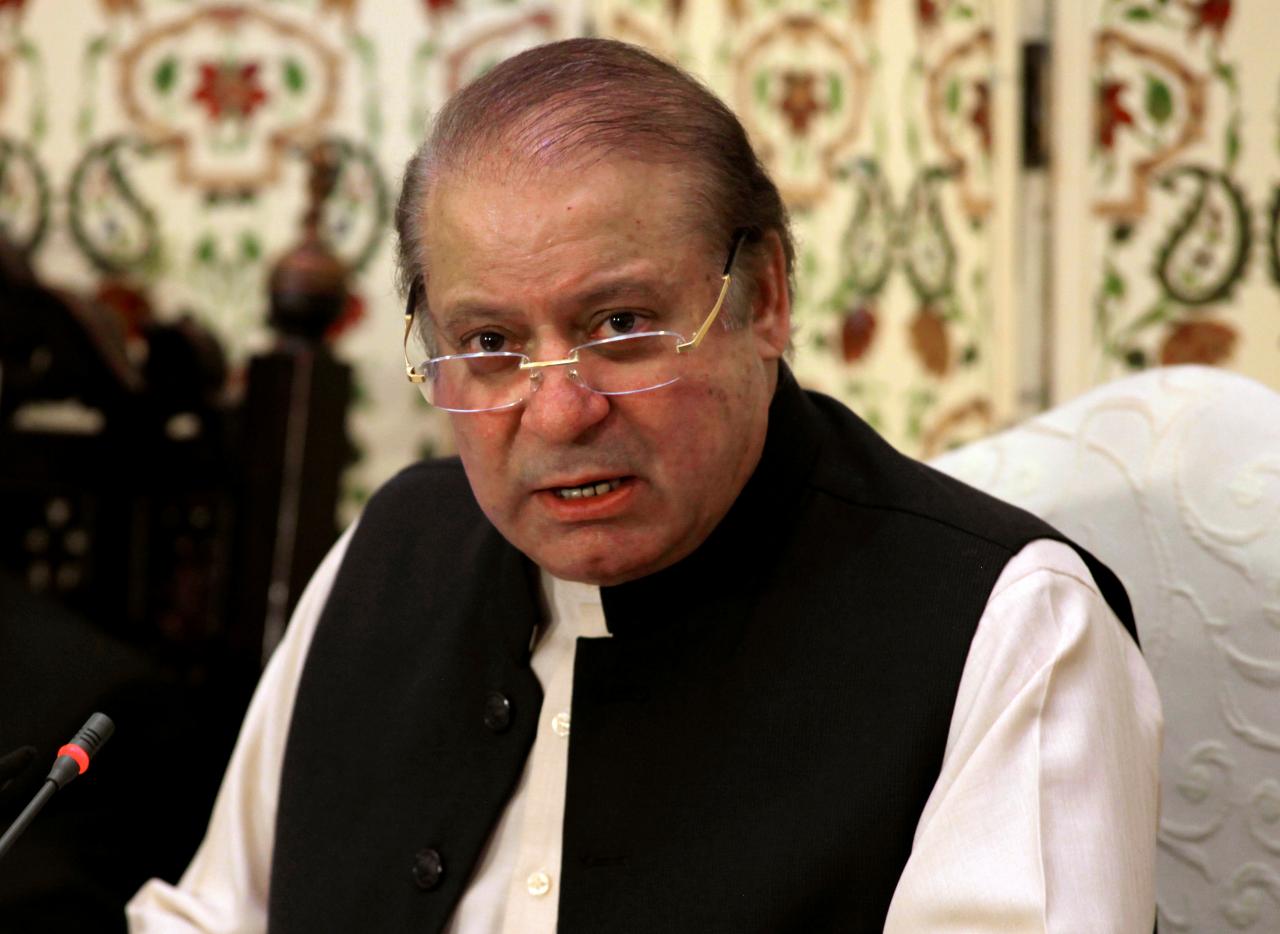 ---
Former prime minister Nawaz Sharif on Sunday stated that he will change the law to revoke his disqualification verdict once he is elected back to power in the upcoming elections.

While addressing a rally in Mansehra, the ousted premier said the only way to change his disqualification verdict was by changing the law in Parliament.

"We will have to change the decision in the assembly," he added. "I want the vote of the masses to change the decision."

Verdict acquitting Imran must have come from 'above': Maryam Nawaz

Nawaz stressed that he was in no competition with either Imran Khan or Asif Ali Zardari and that he defeated both of them during the 2013 elections and will do so again in 2018.

"You are Pakistanis just like those five judges and no one can disrespect your decision," Nawaz boasted, adding that, "You will not bow down and neither will I."

The deposed premier further claimed that everyone wanted to put him behind bars because the people of Pakistan love him.

He further said that though he was disqualified for holding an iqama, Imran was not even held accountable for owning offshore companies.

Army aided Nawaz Sharif in rigging the 2013 elections, claims Imran

Nawaz shed light on how his government ended power loadshedding in Mansehra and even eradicated terrorism in the country.

He promised the people of Mansehra a railway line along with six motorways completed till Abottabad.

Sharif went on to state that a 'naya' Pakistan can be seen in Punjab due to Shehbaz Sharif's efforts and Khyber-Pakhtunkhwa will witness the same change during a PML-N government in the province.

Before concluding his address, Sharif assured the people at his rally that he will try to visit the area again during the elections and even if he did not, the people should not forget him.