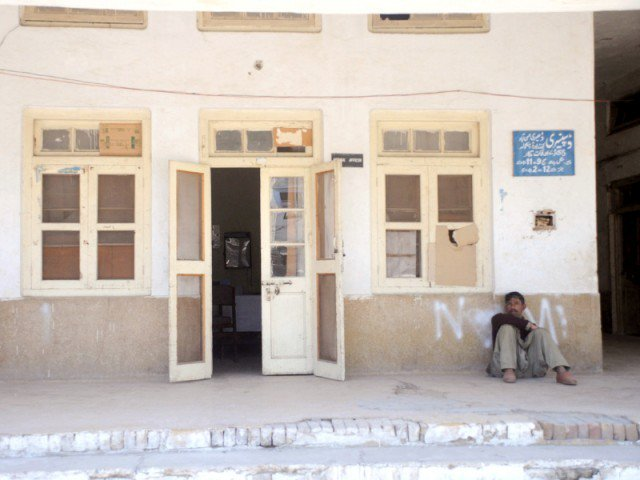 ---
An Indian woman taken to a district medical facility on a handcart due to the unavailability of an ambulance was admitted after being left unattended for hours, Hindustan Times reported.

Soni reached an Uttar Pradesh district hospital after being carried in a handcart over a distance of five kilometres. The ailing woman was virtually left unattended for five hours till Chief Medical Superintendent R Shakya remedied the situation. The official, who found the missing doctors, said the woman was being given best treatment.

Punjab 'on way to best healthcare'

The woman had delivered a feeble baby boy at a private Kannauj nursing home on April 30. The infant passed a few days later.

Doctors informed Anuj Kumar, the woman's husband, that her uterus had been removed and bladder ruptured post delivery. The man was advised to take Soni to Kannauj or Kanpur after Soni remained in excruciating pain.

Civil Hospital, Quetta: Lack of facilities paint dismal picture of health sector

Kumar tried calling an ambulance on Wednesday in vain. A desperate Kumar then pushed his wife on a handcart from Haibatpur to Katra  with his sister Shikha.

Young doctors' strike a nightmare for patients

The two were not able to find a doctor upon arriving at the facility. Sources said the missing doctors have been asked to present an explanation.

Terming the paucity of ambulances a serious issue, District Magistrate Ravindra Kumar said a probe was underway and culprits will be held accountable.

"Doctors have ruined my life. I lost my firstborn within days of birth and now they have told my wife's uterus is removed because of complications. She will not be able to bear a child anymore," a devastated Kumar said.

This story originally appeared in Hindustan Times. 
COMMENTS
Comments are moderated and generally will be posted if they are on-topic and not abusive.
For more information, please see our Comments FAQ