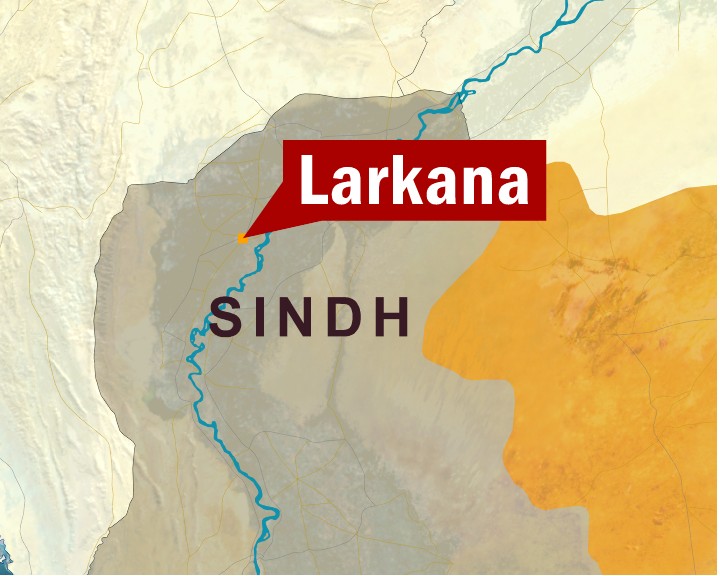 ---
KARACHI: A court has asked Larkana's top police officers to explain why a station house officer was allowed to continue to work even though he allowed an arrested man to escape from his custody?

The officer in question is SHO Hidayatullah Nandwani of the Bakrani police station. He allegedly allowed a man named Asghar Brohi to escape from his care when he took him to court in a kidnapping case. The man whose wife was kidnapped has asked the Sindh High Court for help.

Niaz Ahmed Sheikh petitioned the Sindh High Court. He submitted that his neighbor Asghar Brohi abducted his wife Dilshad from his house in Karachi on May 1. Sheikh registered an FIR at Boat Basin police station. Later, he came to know that his wife was found by the Bakrani police and he went there with a police party on May 6.

Sheikh alleged that Bakhrani SHO Hidayatullah Nandwani did not allow him to meet his wife at the police station. SHO Nandwani took Mrs Sheikh and the accused Asghar Brohi to the court of Additional District and Sessions Judge II Larkana, from where Brohi escaped from his custody on May 7.

Sheikh stated that the judge in Larkana sent his wife to a women's shelter, from where she asked to be immediately released as she felt unsafe there. He contended that he even filed an application against SHO Hidayatullah Nandwani with the DPO Larkana but he did nothing. He prayed the court to order the release of his wife from the shelter and for the court to order that action be taken against the SHO for letting the man flee from custody.

On Friday, Mrs Dilshad Sheikh was produced in court by investigation officer Waseem Ahmed of Boat Basin police station. SHO Hidayatullah Nandwani, present in court, submitted that she and Asghar Brohi had gotten married of their own free will and had asked the police for protection as they were being threatened. The court ordered that SHO Bakrani first submit a bond of Rs50,000 to ensure his appearance in court at the next hearing. It then directed the DPO and DIG to appear on May 29 to explain why they allowed the SHO to continue in office. The SHO allowed the accused man to escape from custody at a sessions court in Larkana and did not present the investigation officer to record the statement of the abductee nor hand over custody to him to be examined by him.

The court directed the Investigation Officer Inspector Ghulam Murtaza to ensure that Brohi, who has been arrested by the Bakrani police, also be produced along with SHO Hidayatullah Nandwani. Mrs Dilshad Sheikh was free to return to her husband. The petitioner was directed to produce her in court at the next hearing and submit a bond of Rs100,000.

The court asked the DIG Police Larkana and District Police Officer Larkana to explain on May 29 why they allowed the SHO to continue working after Brohi escaped from his custody.

The division bench consisted of Justice Amir Hani Muslim and Justice Syed Zakir Hussain. The petitioner cited the Sindh Home Secretary, IG Police Sindh, Superintendent Darul Aman Larkana, Additional District & Sessions Judge II Larkana and SHO PS Bakrani as respondents.

Published in the Express Tribune, May 29th, 2010.
COMMENTS
Comments are moderated and generally will be posted if they are on-topic and not abusive.
For more information, please see our Comments FAQ