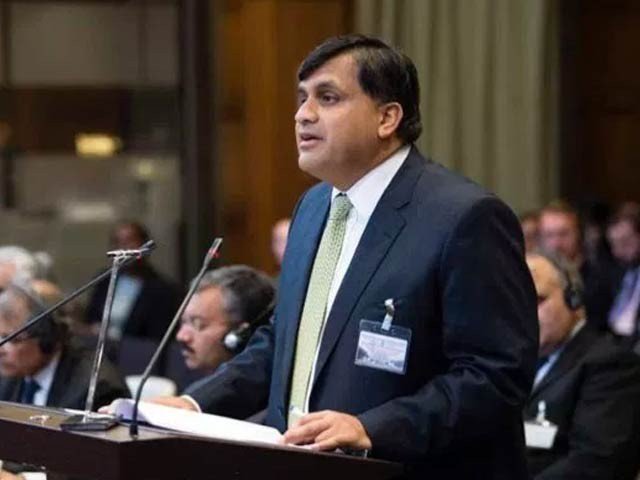 ---


Pakistan on Sunday welcomed the historic summit between South Korean President Moon Jae-in and North Korean leader Kim Jong Un at Panmunjom, said a statement released by the Foreign Office (FO) spokesperson.

"Pakistan hopes that it would lead to lasting peace, prosperity, stability, reconciliation and cooperation between the two Koreas as well as in the region," the FO said.

North Korea offers to close nuclear test site in May, invite US experts

The office of the spokesperson further added that Pakistan has always encouraged the Democratic People's Republic of Korea (DPRK) and  Republic of Korea (RoK) to resume meaningful negotiations and supported all efforts for smooth reunification of the Korean Peninsula including the two Summits between North and South Korea in June 2000 and 2007.

"It has been Pakistan's consistent position that all relevant parties should pursue the path of dialogue and diplomacy to reduce tensions, refrain from any action that is inimical to peace and stability in the region and work towards achieving a comprehensive solution to the Korean Peninsula issue," the press release added.

Complete de-noodlisation: Kim's dish sells out in Seoul

Earlier this week North Korea promised to close its atomic test site next month and invite US weapons experts to the country, Seoul said as US President Donald Trump expressed optimism about securing a nuclear deal with the secretive regime.

The reported pledge from Kim Jong Un follows weeks of whirlwind diplomacy that saw the leaders of North and South Korea agree to pursue the complete denuclearisation of the Korean peninsula during a historic summit between Kim and the South's President Moon Jae-in on Friday.
COMMENTS (2)
Comments are moderated and generally will be posted if they are on-topic and not abusive.
For more information, please see our Comments FAQ