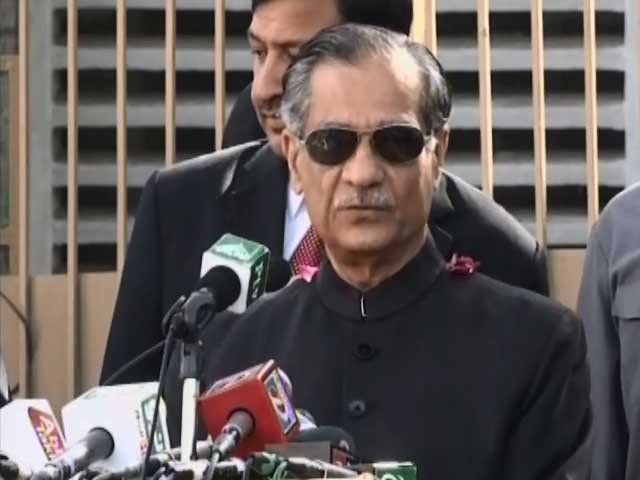 ---
ISLAMABAD: The top court on Friday directed the federal and provincial governments to pay public servants by the first of every month.

In this regard, the Supreme Court has issued a notice to the attorney general of Pakistan, advocate generals, finance secretary and accountant generals, directing them to comply with the court's order in letter and spirit.

"There is a common complaint that the state employees are not paid salaries on time. We direct the federal government to ensure the payment of salaries to all state employees, either in their accounts or through the mechanism of payment presently in vogue," reads the written order.


CJP takes suo motu of visually-impaired advocate's appeal


The apex court's order further adds that the chief justice's salary shall not be transferred to his account but a cheque shall be handed over to his personal staff "with a certificate issued by the Controller General of Accounts and secretary, Ministry of Finance that the salaries of all state employees have already been paid".

The SC office has issued notices to the authorities concerned to ensure compliance of this order in letter and spirit by submitting the required certificate and also to appear before the court on the date and time fixed without fail.

The hearing will resume on May 4.

Chief Justice of Pakistan (CJP) Mian Saqib, irked over the non-payment of salaries, had stated that his salary should not be deposited in his bank account till the workers confirmed their dues had been cleared.

SC takes suo motu notice on appointment of Lahore College for Women University's VC

Meanwhile, the chief justice has also taken notice over a plea against Punjab police for hushing up the investigation into a seven-year-old rape/murder case.

Mirza Shahzad, a resident of Faisalabad, moved an application to the chief justice, stating that his seven-year-old daughter was raped on October 5, 2017.

The FIR was registered after three days of the incident. However, the accused has yet to be arrested as he is on interim bail for seven months.

The applicant also alleged that key evidence in the case has been hushed up by the police. The chief justice has sought a report from Punjab IG on a plea within three days.