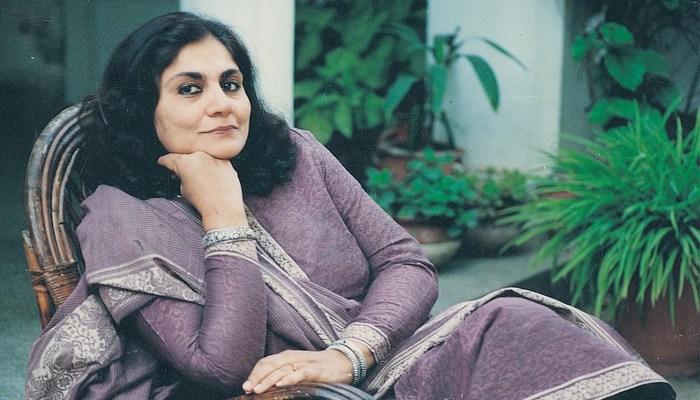 ---
Madeeha Gohar, the founder and artistic director of renowned Lahore-based performing arts group Ajoka Theatre, passed away early today morning at Doctors Hospital in Lahore. Her funeral will be held later in the evening.

Madeeha had been battling against cancer for the last three years but, as per her friends and family, her condition had worsened over the past two months. She passed away aged 62 and is survived by her two sons Nirvaan and Sarang.




Madeeha's husband and renowned writer, Shahid Mahmood Nadeem told The Express Tribune. "Her death is a big loss not only for my family but for the whole nation. Madeeha was part of the theatre industry since a very young age and even did her masters in Theatre Direction from the University of London. She achieved many things throughout her career and I am very proud of her."

The news of her death came as a shock to Madeeha's fans and fellow theatre personalities around the globe. According to many, the stage actor was a true legend who faced many hardships and struggles throughout her lifetime but always remained positive.

Ajoka's Azadi Theatre Festival celebrates 70 years of independence

Drama writer Asghar Nadeem Syed said, "Madeeha Gohar was a very brave lady. I have known her since she started Ajoka Theatre and have witnessed the struggles she faced because of our society."

The playwright went on to share that Madeeha was very active during the marital law era and used theatre as a constructive tool. "She strongly believed in human rights and did not hold back in portraying this through theatre. Her role in shaping the political and social aspects of Pakistani society was extremely important. I believe Madeeha is incomparable as no woman has ever had the courage to step foot into theatre and make such a huge difference," added Asghar.




The late actor was a very well-known face within Lahore's theatre circuit, considered by many as the first Pakistani woman to have introduced parallel theatre within the country, in 1984. During her career, Madeeha performed all around the world and directed around three dozen stage plays which were also performed nationally and internationally, in countries such as India, Bangladesh, USA, UK, Egypt and Iran.

The artist was awarded the Tamgha-e-Imtiaz by the government of Pakistan in 2003 and the Fatima Jinnah Award in 2014 for her remarkable services. The government of Netherlands also recognised Madeeha's contributions to theatre and rewarded her with the Prince Clause Award in 2006.

"Madeeha was a very talented, energetic and impressive personality. Her role and services in the field of theatre will be remembered forever, both in India and Pakistan," popular Indian theatre director Usha Ganguli said.

"Her death has proved to be very painful for us and I have no words. All I can say is that a legend has left us today." Another Indian theater director Keval Dhaliwal stated, "Today is a sad day for us as the ambassador of peace between India and Pakistan is no more."

Have something to add to the story? Share it in the comments below.
COMMENTS (7)
Comments are moderated and generally will be posted if they are on-topic and not abusive.
For more information, please see our Comments FAQ