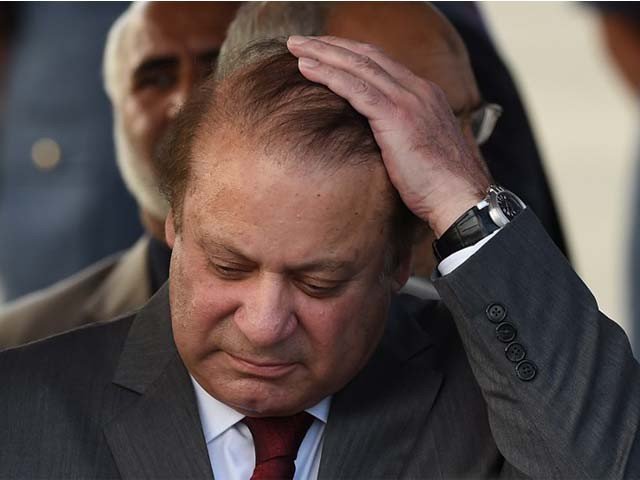 ---
ISLAMABAD : Responding to Nawaz Sharif's statement outside the accountability court, the Pakistan Tehreek-e-Insaf (PTI) has advised Sharif to conduct an inquiry to identify the Pakistan Muslim League-Nawaz (PML-N) legislators who voted for PTI's Chaudhry Sarwar in the Senate polls.

"If Sharif has doubt that Sarwar obtained votes from the PML-N MPAs, he should hold an inquiry like the one conducted by the PTI in Khyber-Pakhtunkhwa [K-P]," the PTI spokesperson said on Monday. "Sharif should find out such PML-N MPAs and take action against them," he added.

Retract allegations or face action, 'expelled' PTI lawmakers warn Imran Khan

The PTI also continued its criticism of Jamaat-e-Islami (JI) chief Sirajul Haq for his recent claim that the PTI's support for candidates in the March 3 election for the posts of Senate chairman and deputy chairman came at the behest of 'establishment' and asked the JI to launch a similar probe.

Addressing a ceremony, the JI chief had accused the PTI of voting for Sadiq Sanjrani on the orders of 'the powers that be'. Haq had also said the PTI conveyed those orders to the JI and asked it to do the same.

The JI is an ally of the PTI in K-P. After Haq's 'revelation' the PTI had asked the JI to quit the K-P government but on  Monday it alleged that the JI chief was following in the footsteps of Sharif, adding that it was  time to find out whose agenda Haq had been toeing.

Rejecting Haq's claim, the PTI had dubbed the JI's way of politics as 'strange', saying that on the one hand it filed a petition against Sharif in the Panama Papers case, but on the other, it supported the PML-N candidates for the slots of Senate chairman and deputy chairman.

Senate poll allegations: PTI decides not to end alliance with JI for now

On Monday, Sharif endorsed Haq's statement about Senate elections and asked the PTI to inform the public how Sarwar managed to bag more votes than his party MPAs in Punjab assembly.

The PTI spokesperson clarified that Sarwar did not indulge in horse-trading and all those who voted for him were known to everyone. "Nawaz Sharif is hiding the truth by passing such deceiving statements," he said.