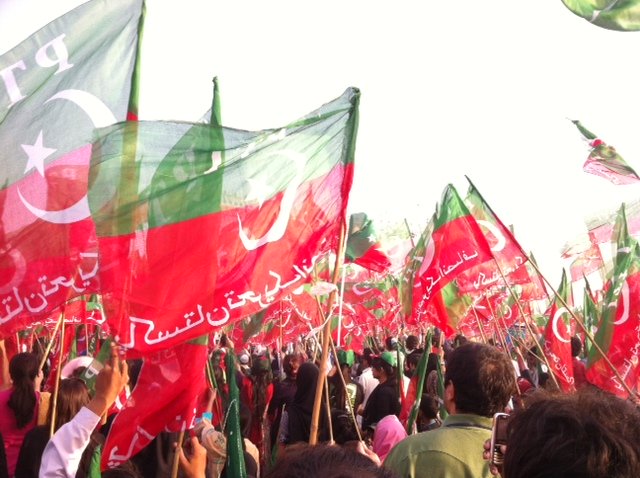 ---
LAHORE: A legislator of Pakistan Tehreek-e-Insaf (PTI) strongly condemned the conduct of the provincial government which did not allow her party to hold a public gathering at Minar-e-Pakistan on April 29.

PTI legislator Nabila Hakim Ali Khan demanded permission from the provincial government through a resolution submitted in the Punjab Assembly.

She contended the authorities had adopted an undemocratic method and taken illegal steps against them by baring the gathering at a public place. She said it is the right of a political party to hold public gatherings, rallies and processions.

PTI moves resolutions seeking PM apology over Sanjrani remarks

She said the ruling party PML-N chanted slogans of "give respect to vote" but was not ready to allow a political party (PTI) to exercise its democratic right to holding a public gathering at Minar-e-Pakistan. The people no longer have trust in democracy due to the undemocratic conduct of the rulers, she further maintained. She said the House strongly condemned the undemocratic manner in which the rulers have tried to stop the rally.

Talking to The Express Tribune, Nabila Hakim Ali Khan said that the ruling government is afraid of PTI which is going to show its political strength at Minar-e-Pakistan. She said people known about PML-N's corruption after the disqualification of former prime minister Nawaz Sharif. She said PML-N distributed sweets when the JIT was formed, but everyone saw the when Nawaz Sharif was ousted. When asked about PML-N claims of empty chairs when PTI held a rally, she replied with her own question, asking why the government was not allowing her party to hold a public gathering. She said the provincial government should allow them to show their political strength as it will favour PML-N if there were empty chairs.

Published in The Express Tribune, April 24th, 2018.