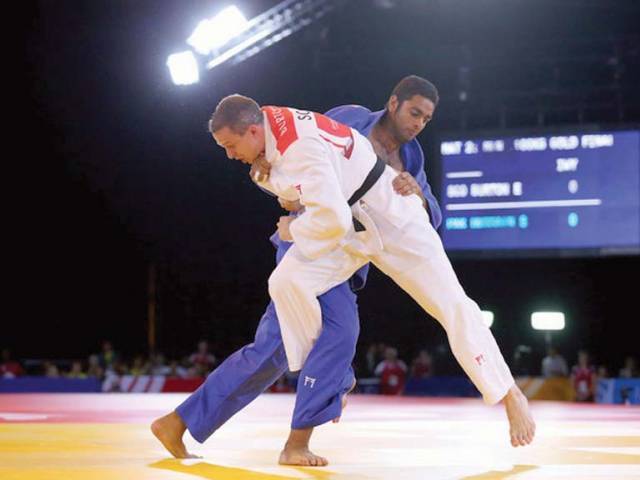 ---
KARACHI: Pakistan had a stellar opening day at the South Asian Senior Judo Championship with Shah Hussain Shah and Qaiser Khan taking gold and Humaira Ashiq along with Maryam grabbing silver medals in Nepal.

The 2014 silver-medallist Shah was competing in the +100 kg event and defeated a Sri Lankan athlete to defend his South Asian title.

Meanwhile, youngster Qaiser won his first gold medal for the country in the -90kg event as he brought down a Nepali judoka in the final. Qaiser had previously taken a bronze medal for the country in 2016 South Asian Games.

On the other hand Humaira, who became the first Pakistani female judoka to take any international title in 2014, managed to bag a silver medal losing out to an Indian athlete in the final, while Maryam also finished with a silver medal in the -52kg event final.

Pakistan sent 11 judokas, six male and five females to coupe in the championship.