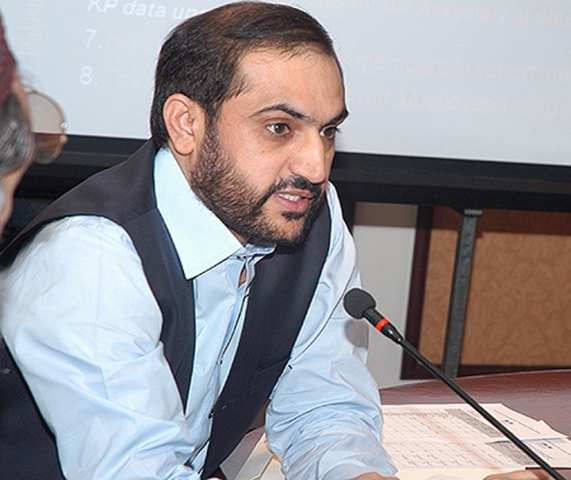 ---
QUETTA: Balochistan Chief Minister Abdul Quddus Bizenjo has said that the budget 2018-19 will be announced on May 8, a month ahead of schedule, as the provincial assembly will stand dissolved on May 31 in the wake of general elections in July.

"The development funds will be frozen from April 27," said CM Bizenjo while addressing a session of the Balochistan Cabinet.

Balochistan unveils Rs328.5b budget

Sources privy to the development said that the outlay of the budget would be Rs350 billion, around Rs21.5 billion or 6.55 per cent higher than the fiscal year 2017-18 budget of Rs328.5 billion.

The chief minister said, "The budget will be a people-friendly one, focusing on provision of health, education and clean water facilities to the people at their doorstep."

Bizenjo directed all departments to share complete details of the development projects for the next fiscal year with the Planning and Development Department till May 1.

Balochistan presents Rs289b budget for fiscal year 2016-17

Balochistan Additional Chief Secretary Naseebullah Bazai and Finance Secretary Qamar Masood briefed the session regarding the progress on development projects, financial condition of the province and features of the next budget.

Bizenjo said, "Despite having a short period of time, the incumbent provincial government has done its utmost in providing relief to the people of Balochistan, while our positive moves have yielded lavish results."

He assured the cabinet members that the next budget would be balanced and people-friendly as the provincial government would pursue collective development projects instead of individual ones.

"We have strengthened the trust of the masses in us by taking positive steps regarding development schemes in the province," said Bizenjo, adding that if his government remained he would continue utilising the government's resources in providing relief to the people.

Balochistan Assembly approves Rs229.67 billion budget

Bizenjo said that the present government had taken all possible steps to provide relief to the people and it would ensure provision of maximum basic facilities, including education, health, communication and other facilities, to the people at their doorstep.

Wheat stocks

The cabinet members unanimously decided to sell the existing wheat stocks lying in the Provincial Food Department's godowns in the open market in order to save them from being spoilt and provide relief to the people of Balochistan during the month of Ramazan.

The meeting approved selling of all present wheat stocks under the open market policy.