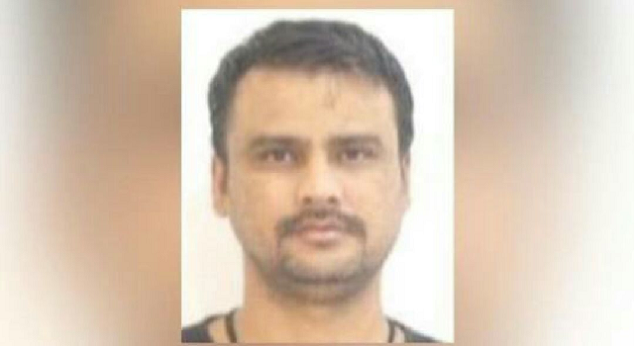 ---
KARACHI: A six-member Joint Investigation Team (JIT) has been formed to probe Raeesuddin alias Raees Mamma, a notorious target killer affiliated with Altaf-led Muttahida Qaumi Movement-London (MQM-L).

The Inspector-General of Sindh (IG) Allah Dino Khawaja had requested for an investigation team to inquire into the allegations levelled against Raees in a dozen FIRs. The team will be headed by Senior Superintendent of Police (SSP) East Zone, Investigations III Korangi, Zulfiqar Maher.

MQM's Raees Mama arrested at Karachi airport

The team will constitute of one member each from the Inter-Services Intelligence (ISI), Military Intelligence (MI), Intelligence Bureau Sindh, Counter-Terrorism Department (CTD), Rangers and from the police special branch.

The home ministry of Sindh has directed the team to conclude the investigation in two weeks time.

Police investigators on Tuesday requested for a Joint Investigation Team (JIT) to be formed to grill Raees Mamma, a notorious target killer belonging to a political party.

The accused was arrested by Interpol in Malaysia as a red warrant was issued against him. A police source privy to the matter told The Express Tribune that Mamma was arrested in Malaysia in December last year through Interpol. However, Korangi police disclosed his arrest late on Monday night saying that they arrested him from Jinnah International Airport Karachi.

Mamma is considered a close aide of Hammad Siddiqui, a former in-charge of MQM's Karachi Tanzeemi Committee who has reportedly just been brought back to the country after his arrest in Dubai. However, his arrest has not been disclosed.

Mamma, a former in-charge of MQM's Korangi Sector besides being involved in various criminal activities including target killings and china-cutting, has also been involved in major criminal cases including the May 12 carnage, target firing at a Police commandos' bus in Korangi's Chakra Goth and the Mohabbat-e-Sindh rally in Lyari.

"It is submitted that the accused Raeesuddin alias Mamma, son of Ameenuddin has been arrested. About one dozen FIRs are on record against the accused. The accused is a hardened criminal and his JIT is required to be convened.

Suspicious activity: Two outlaws shot dead during crossfire

It is, therefore, requested that a letter may kindly be moved to home department Sindh for convening of the JIT in respect of the accused consisting of the representatives of law enforcement agencies and intelligence agencies," reads a communiqué written by Investigations III Korangi, East Zone SSP Zulfiqar Maher to Additional IG Karachi Mushtaq Maher.