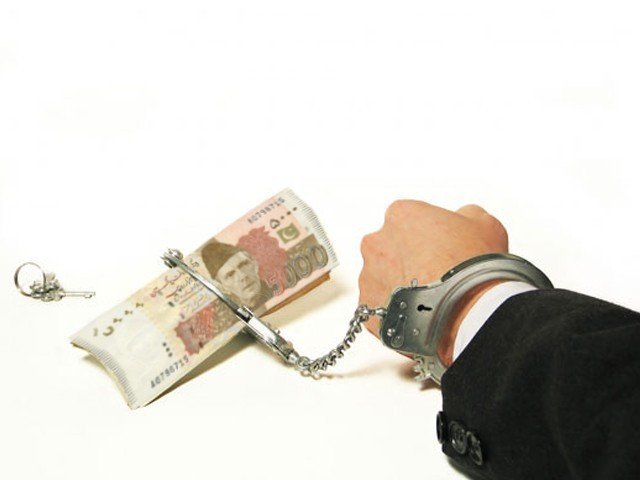 ---
ISLAMABAD: Over a month after having been held on corruption charges, the apex anti-corruption watchdog on Friday decided to file a reference against a former chairman and chief financial officer of the civic body for their involvement in the Shakarparian Cultural Complex case.

On Friday, an executive board of the National Accountability Bureau (NAB), chaired by Justice (retired) Javed Iqbal, convened at the bureau's headquarters in the capital.

During the meeting, the board decided to initiate a host of corruption inquiries against government officials and private companies. However, the board decided on filing a single reference — against former CDA officials.

Shakarparian stadium 'unviable': ex-ICC president

The NAB executive board authorized officials to file a corruption reference against former Capital Development Authority (CDA) Chairman Imtiaz Inayat Elahi, former CDA Member Finance Saeedur Rehman and others.

They have been accused of indulging in corruption, misuse of authority in the construction of the Cultural Complex in Shakarparian and thus inflicting a loss of Rs471.498 million to the national exchequer.

The Shakarparian Cultural Complex was being built at an expected cost of around Rs1.1 billion.

The complex was expected to contain an administration block, two cinemas, a conference hall, a seminar hall, a cafeteria, a coffee shop, an auditorium and an amphitheatre.

Did CDA allow illegal marquees in Shakarparian?

While work on most of the building had been completed at a cost of Rs420 million, only work on the amphitheatre and the auditorium was left when the project was brought to a grinding halt.

Elahi and Rehman had allegedly ordered to halt work on the project without providing any substantial reason thereby misusing their authority, demonstrating negligence and causing a loss to the national exchequer.

However, Elahi and Rehman's lawyer contended that work on the complex was halted after officials found out that the land on which it was being built, lay partially within the boundary of the Margalla Hills National Park (MHNP) and hence it could not be used for commercial purposes.

In 1979, the Islamabad preservation and wildlife protection act was re introduced for the MHNP. In 1980, the boundaries of MHNP were notified and areas including Margalla Hills, Shakarparian, Rawal Lake, and a two-kilometre radius from highest watermark of Rawal Lake, were included in the national park.  Construction of centres for commercial purposes was then banned within the park.

Shakarparian case: NAB arrests former CDA chairman

In 1992, after the promulgation of ICT (Zoning) Regulations, Islamabad was divided into five zones and the area of Shakarparian was included in MHNP and then Zone-III.

Considering that substantial amount of the public's money had already been sunk into the project, the matter was subject to legal processing.

In a statement issued on March 6, NAB said that they had arrested both Elahi and Rehman and produced them before an accountability court in Islamabad where NAB was granted their seven-day physical remand.

Published in The Express Tribune, April 21st, 2018.
COMMENTS
Comments are moderated and generally will be posted if they are on-topic and not abusive.
For more information, please see our Comments FAQ