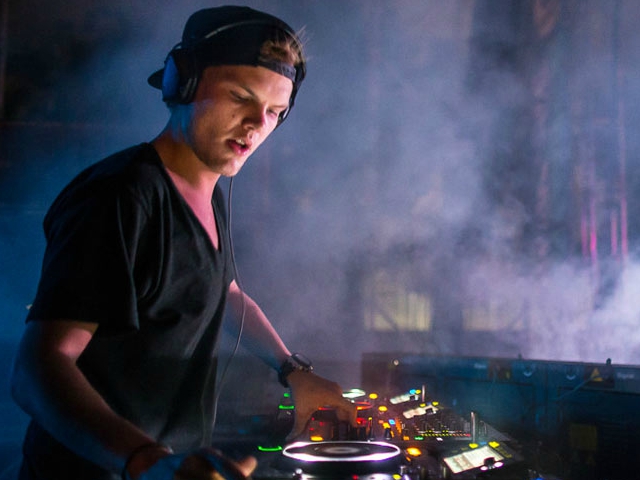 ---
KARACHI: Tim Bergling, famously known as Avicii - the Swedish DJ that is known worldwide for his exceptional tracks such as Wake Me Up, Levels and Waiting for Love amongst many others was found dead in Oman. Reports haven't revealed the cause of his death, however, it's highly likely that the DJ might have committed suicide.

https://www.instagram.com/p/BgzUHn5l_Wi/?taken-by=avicii

Avicii, at multiple occasions, expressed his desire to retire from touring as it was taking a toll on him. Yahoo! News reported that the DJ was suffering from acute pancreatitis which is why he decided to quit traveling around the world for music in August 2016.

Swedish DJ Avicii found dead in Oman

According to Rolling Stone, the DJ said, "I need to figure my life out. The whole music thing was for the sake of success. I wasn't getting any happiness anymore."

https://www.instagram.com/p/BfOfI_flJS0/?taken-by=avicii

However, he did not quit making music. After taking a year long hiatus, Avicii told Billboard that it was "for the first time in eight years," that he had felt "living a normal life".

In the interview, the singer also referred to himself as an introvert and added that he has a lot of negative energy.

https://www.instagram.com/p/Bd0MKRBFPJF/?taken-by=avicii

A documentary based on the late 28-year-old DJ - Avicii: True Stories - was released in October 2017, that showed unseen aspects of his life. It unveiled the musical genius' stressful life on the road. It also shows the multiple times Avicii was hospitalised due to inflammation of pancreas that was linked to his excessive drinking habits.

Was Avicii trying to say that he was depressed? Or was it the high consumption of alcohol that took his life?

https://www.instagram.com/p/BZtdePGFhxD/?hl=en&taken-by=avicii

Avicii's publicist, Diana Baron, hasn't provided more details on the cause of his death. However, considering that the publicist mentioned that the late DJ's family is "in shock", it's highly likely that the famous music producer took his own life. Much like Linkin Park's Chester Bennington death in 2017.

https://www.instagram.com/p/Bandwnql4Vl/?taken-by=avicii

The Wake Me Up singer was born on September 8, 1989. He started his music career in 2009 and got his breakthrough in 2011 with Levels that made him a worldwide phenomenon. He collaborated with many music icons as well such as Martin Garrix, Rita Ora, David Guetta and Tiesto to name a few. The late EDM sensation also has a number of accolades to his name such as the iHeartRadio Music Award for EDM Song of the Year amongst many others. He passed away at the age of 28.

Have something to add to the story? Share in the comments below.