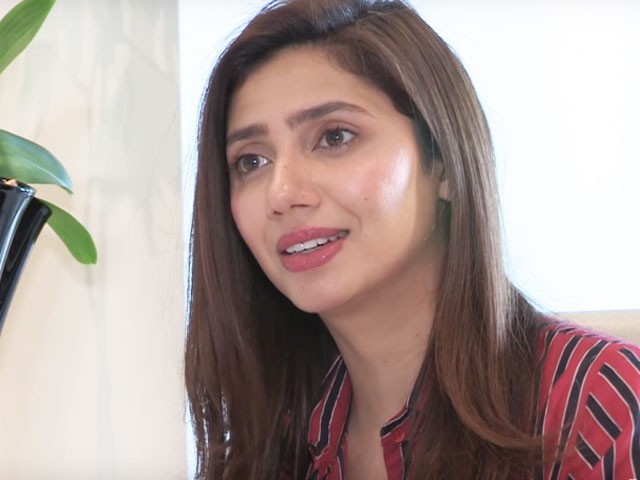 ---
It seems like much of the Pakistani entertainment industry is divided over the Meesha Shafi and Ali Zafar sexual harassment controversy.

Ever since the news first broke on Thursday evening, more and more local celebrities have come forward to pledge their support for either of the two.

Mahira Khan who played the lead in Verna, spoke of the sexual harassment incidents that have been occurring all across the world.


The sick mentality of those commenting on an issue as serious as sexual harassment as casually as they are just shows where the root of this problem exists - in our minds. We will continue to breed harassers for as long as we continue to desensitise this issue.

— Mahira Khan (@TheMahiraKhan) April 20, 2018


Actor Nadia Jamil, who is known for speaking up on sensitive issues, mentioned that Ali has always been respectful towards her, however, she also wrote that this was "not about her".


Ali Zafar has always been v respectful & decent w me. But this is not about me. Its about Meesha Shafi & other women who are sharing their painful experiences w us. Its a brave & difficult thing 4 any mother,woman 2 do. I stand in support, trust & in strength w @itsmeeshashafi ✊

— Nadia Jamil (@NJLahori) April 21, 2018
I wld NOT hv had the courage 2 call out sexual harassment of a famous loved celebrity upon me,knowing th amount of trolling hate I wld get thrown my way. I wld hv let it go. @itsmeeshashafi is one hell of a brave woman. Because of women like her more working women are protected🙏

— Nadia Jamil (@NJLahori) April 21, 2018


Punjab Nahi Jaungi actor, Urwa Hocane retweeted Meesha's story.


More power to you ! @itsmeeshashafi 👊🏻 https://t.co/aN8m8zNQq6

— URWA HOCANE (@VJURWA) April 19, 2018


However, Maya Ali who will be seen opposite Ali in the upcoming film, Teefa in Trouble spoke about her time while the two shot in Poland for the film. "I always found him talking to his wife and kids. He would share his good and bad moments with his family. I am not judging anyone nor giving any clarification on anyone's behalf. I respect Ali and want the truth to come out."

https://www.instagram.com/p/BhwrZ5YHcG9/?hl=en&taken-by=official_mayaali

Actor Osman Khalid Butt who is also a close friend of Maya, took to Twitter to address the situation as well. Countless Twitter users have been accusing Meesha of sharing her "fake" story only to gain publicity. Osman spoke how whenever a woman comes forward with her horrible stories of sexual abuse but then the internet makes fun of her by making insensitive jokes.


A woman breaks her silence about abuse, withstands character assassination & further abuse on social media, her story turns into memes & tone-deaf jokes that trivialize the issue, she fears ostracization - but suuuuure, she did it for the cheap publicity. https://t.co/eDeOpXYUox

— Osman Khalid Butt (@aClockworkObi) April 19, 2018


Model Eman Suleman also stood in solidarity with Meesha.

https://twitter.com/eman_anjum/status/986975051013648384

Maya Khan also gave her two cents on the matter.


Moreover, Waqar Zaka also took to Twitter and shared that he thinks Meesha's story was just a publicity stunt.


Jab tak larki ko acha lagta hai , "its healthy flirt", jab larki ka mood na ho tu "sexual harassment". Larki num mangay tu "its just for fun" , Larka num mangay tu "its Tharkipan". If it's not a publicity stunt tu phelay Court mei file karti Madam, Social media kyun? #Meesha

— Waqar Zaka (@ZakaWaqar) April 20, 2018
Have something to add to the story? Share in the comments below.
COMMENTS (8)
Comments are moderated and generally will be posted if they are on-topic and not abusive.
For more information, please see our Comments FAQ