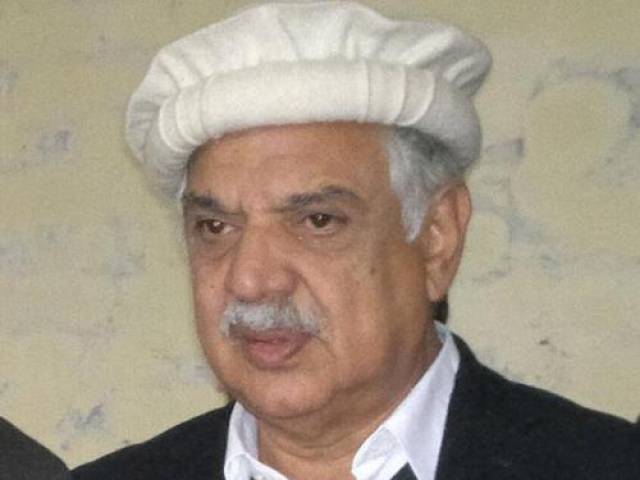 ---
PESHAWAR: The Khyber-Pakhtunkhwa Apex Committee agreed on Thursday to immediately implement a local government system in the Federally Administered Tribal Areas (Fata) to help resolve basic issues.

The meeting was chaired by K-P Governor Iqbal Zafar Jhagra and attended by Chief Minister Pervez Khattak, the Peshawar corps commander, and senior functionaries of law enforcement agencies and other departments.

Participants of the meeting expressed satisfaction over the improvement in the law-and-order situation in the province and Fata and also discussed social welfare development schemes.

President signs bill extending jurisdiction of SC, PHC to FATA

They were also apprised about the border management system and the pace of fencing on the border between Pakistan and Afghanistan.

The committee praised the decision to remove duties and taxes on construction material and food items for displaced persons in Fata.
Appreciating the efforts and sacrifices rendered by the people and personnel of law-enforcement agencies in Fata and Malakand division, the apex committee praised the efforts of local elders in restoring peace and carrying forward development activities in their respective areas.

Expressing determination to thwart all attempts to sabotage the achievements of state institutions, participants of the meeting said that maligning these institutions would be discouraged at all levels. Peace, they said, had been achieved at a very high cost.

The apex committee unanimously agreed to promote political activities in tribal areas and welcomed ongoing efforts of tribal elders and elected representatives in this regard.

Acknowledging the contributions of the tribal people, elders and their elected representative, members of the apex committee said that they had played a positive role in restoring peace and carrying out development activities in difficult situations.

Expressing the hope that all current and future problems would be tackled in an amicable manner, members of the apex committee said that jirgas and the local elders could play a significant role in this regard.

The apex committee also called for ensuring the writ of the state, adding that all available resources would be mobilised to secure basic rights of all tribesmen.