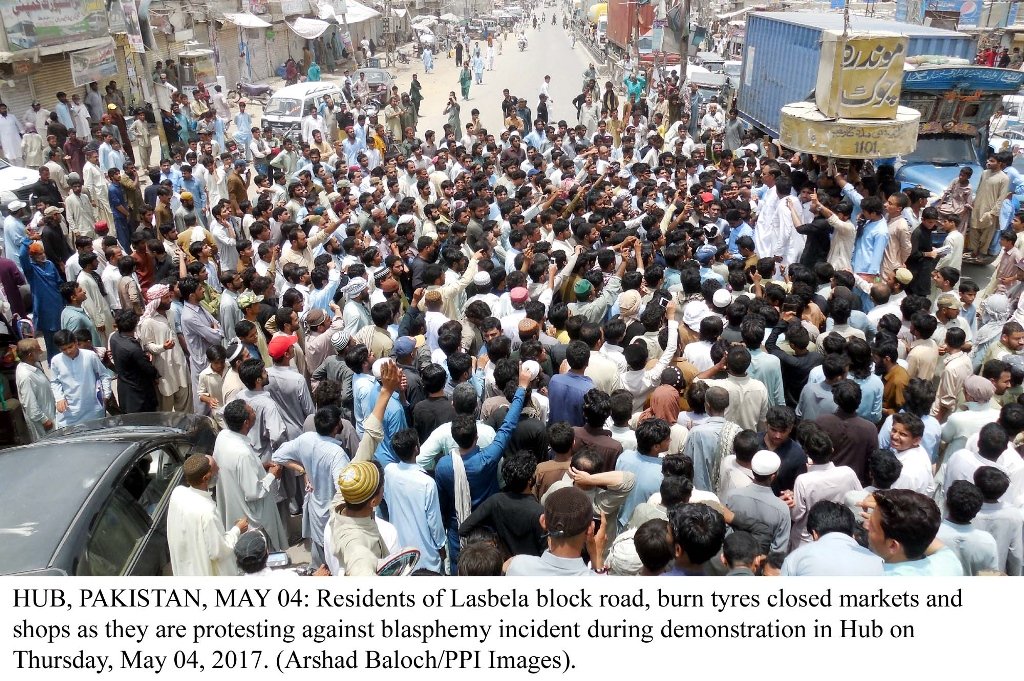 ---
KARACHI: Police on Thursday registered a blasphemy case against unidentified people after blasphemous wall-chalking appeared in the North Karachi area of the port city.

Senior Superintendent of Police (SSP) Central Dr Rizwan Khan confirmed that a mob to caused damage to public and private property in the area after the wall-chalking. "The police peacefully managed to disperse them," the SSP said.

The mob, out of misunderstanding also surrounded a family in a car and dispersed when someone inside the car shot in the air. Police intervened to resolve the situation. It was an issue of miscommunication, Khan confirmed.

Blasphemy: Senate committee suggests death for false accusers

However, the police cordoned off the family's house and moved them to a safe location due to security concerns.

Last month, amid strong opposition by the Jamiat Ulema-e-Islam-Fazl, (JUI-F), the Senate human rights committee recommended that anyone falsely accusing a person of blasphemy should be awarded a similar punishment prescribed for a convict of blasphemy.


"It is also recommended that anyone accusing somebody of blasphemy should come up with two witnesses to corroborate his claim," said Pakistan Peoples Party (PPP) Senator Farhatullah Babar while reading out recommendations of the Senate's Functional Committee on Human Rights.


However, Senator Sattar, who belongs to the JUI-F, strongly opposed the recommendations and called them an attempt to change the blasphemy laws to 'please the foreign masters'.

FIR for blasphemy registered against Christian teenager in Shahdara

"This is tantamount to changing the blasphemy law and I know this is being done to make the masters happy as it is a conspiracy to remove the hurdles to blaspheming the Holy Prophet (peace be upon him)," Sattar said in a harsh tone. He demanded that the matter be just avoided for the 'betterment' of the country.
COMMENTS
Comments are moderated and generally will be posted if they are on-topic and not abusive.
For more information, please see our Comments FAQ