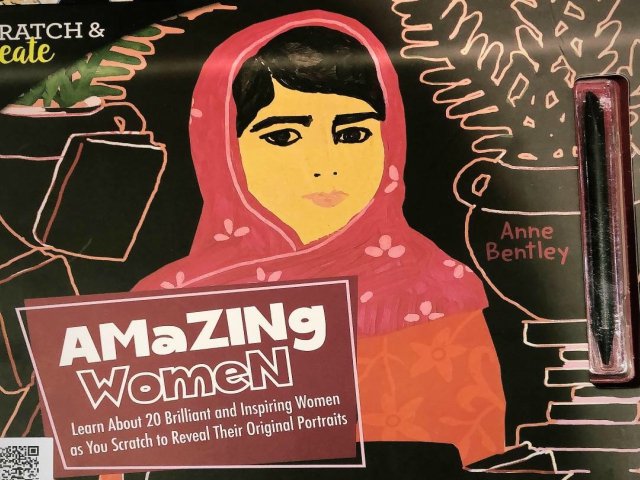 ---
SHARJAH: Growing up as someone with a huge liking for books - from fantasy to crime and romance - reading and comprehension has been a major part of my life. So when I found out about the 10th annual Sharjah Children Reading Festival (SCRF) the child in me squealed with delight.

Held annually under the directives of  His Highness Sheikh Dr Sultan bin Muhammad Al Qasimi, the UAE Supreme Council Member and Ruler of Sharjah, and the patronage of Her Highness Sheikha Jawaher Bint Muhammad Al Qasimi, this year's SCRF promises to spread book awareness amongst youngsters like never before.




As soon as I entered Sharjah Expo Centre, I was welcomed with the beautiful sight of little girls dancing in tutus. I stopped to admire their brief performance but I could faintly also see the pop-up book stalls from the corner of my eye. I knew I just had to prance there.

There were stalls from various countries under different publications, the most prominent one of United Arab Emirates (UAE) obviously. But that wasn't it. I wandered further to see how the other countries fared and of course, how the Pakistan stall looked. I came across the UK and US stalls and a Jordanian pop-up store. Then there was India's massive book stall, loaded with books in both Hindi and English.




I then came across stalls from Egypt, Lebanon, Kuwait, Syria, Iraq, all laden with books from their native languages and in English. I kept taking rounds of the venues but only found the same stalls, over and over again. My eyes frantically searched for Pakistan but unfortunately, it was missing. My country was noticeably absent from one of the biggest cultural events of the region.

Eventually, I found an abandoned stall with Pakistan's name written on it, which only heightened my confusion.

I ran through the program books handed over to me at the beginning of the event, which included the schedule for the day. Surely, the stall was supposed to be filled with Pakistani books and comics, right?




"Hi, can you please guide me to the Pakistani books stall?" I asked a very kind lady at the information desk. "Sorry, which country again?" she responded.

"Pakistan," I said. "Oh, yes there's a stall, E-15 under Maqbool Publications. There's only one stall for Pakistan," she informed me.

"But the stall's empty," I told her.

'I don't understand…," she asked, puzzled.

I tried being more clear. "There's nothing at the stall. It's empty. There are no books or any sort of readings like the rest of the stalls. Are they going to be there a while? Or will they be displaying from tomorrow onwards?"

"No, they should be here from today.  I'm not sure what happened," the lady said, looking rather bewildered. Thereafter, I walked away.




Many questions came to mind as I thought about Pakistan's glaring absence SCRF. Are we too focused on cinema now? Or so used to technology that we no longer need paperback? Should we not be focusing on instilling the love for books in our young ones? Is it not right to celebrate the words written by Pakistani writers?

I remember reading an article back in December last year, after a colleague attended the Dubai Literary Book Fair - the 3rd largest reading festival in the world. Pakistan had been MIA there too.




However, on a brighter note, numerous Pakistani authors and illustrators are participating in the 10-day festival SCRF. I'm eagerly looking forward to the panel discussions and sessions that are going to be held.

Have something to add to the story? Share in the comments below.
COMMENTS (1)
Comments are moderated and generally will be posted if they are on-topic and not abusive.
For more information, please see our Comments FAQ