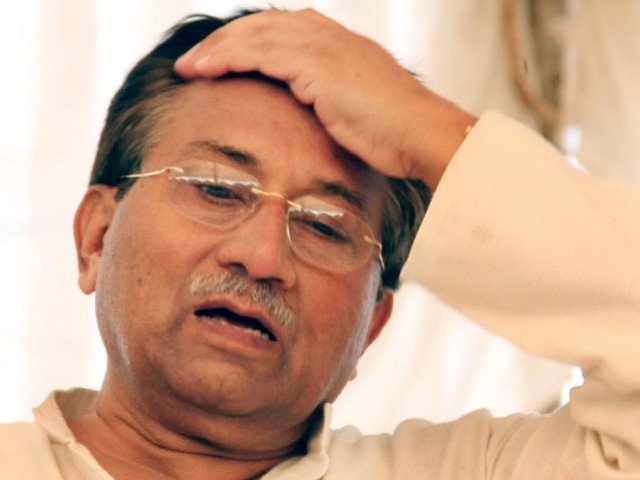 ---
ISLAMABAD: Former military ruler General (retd) Pervez Musharraf secretly handed over as many as 4,000 Pakistanis to foreign countries, mainly to the United States.

This was revealed by head of the commission on missing persons on Monday.

In a briefing to the National Assembly's Standing Committee on Human Rights, Justice (retd) Javed Iqbal said that former interior minister Aftab Ahmad Sherpao was also part of the "secret handover".

Iqbal, who is also chairman of the National Accountability Bureau (NAB), further said the Musharraf regime extradited those Pakistanis in exchange of US dollars.

He asserted that there was no provision in the country's law for such extraditions. No one including the Parliament ever questioned the role of Musharraf and Sherpao in this dark episode, Justice Iqbal regretted.

He said Musharraf's illegal and unlawful action must have been investigated. "As per the law and the Constitution, how could someone secretly hand over the Pakistani nationals to any other country?" he questioned.

Musharraf ruined country, now seeks security to return home: Maryam

Speaking on the missing persons' case, he said some foreign agencies were also involved in enforced disappearances to give a bad name to the country's secret agencies, including the Inter-Services Intelligence (ISI) and the Military Intelligence (MI).

Missing persons

Justice Iqbal also claimed that the figures of missing persons in Balochistan were often exaggerated. There were several groups operating in the province and many missing persons joined those outfits, he insisted.

The NAB chief said he had asked the Balochistan authorities to provide official figures about the missing persons but they did not respond to his request.

NAB records statement in corruption inquiry against Musharraf

Strongly defending the ban on the international NGOs, Justice Iqbal said if he had any authority he would have never allowed such foreign organisations to operate in Pakistan.

He claimed that most of the international NGOs under the garb of welfare scheme worked on the forging agencies' agenda.

He cited the example of Dr Shakil Afridi that how under the garb of vaccination drive he was working for the CIA.