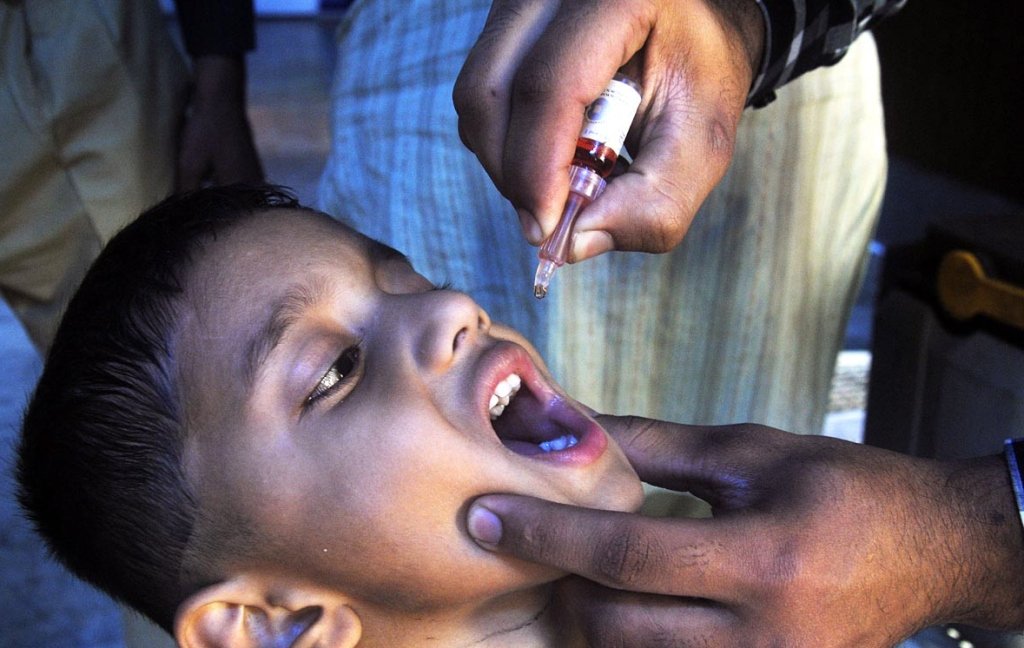 ---
KHANEWAL: Social media has changed the dynamics of communication across all age groups in our society. However, besides providing an effective platform, its use has also created hurdles in different aspects of our lives.

Such is the situation in the rural areas of South Punjab, particularly in Khanewal, where people have developed negative thoughts regarding polio vaccines based on information gleaned from different social media platforms.

For a day: Polio campaign extended in Pindi

Residents of various rural areas, including Kot Chutta, Taunsa Shareef, Panjnad, Kalairi Canal, Kot Addu, Wasaiday Wali and adjoining areas said that they learnt about the various side effects of the polio vaccine from Facebook and YouTube.

Muhammad Rafique, a resident of Kabeerwala, told The Express Tribune that the oral polio vaccine (OPV) makes male children impotent and causes infertility. "Polio drops are a tool designed to weaken men," he expressed.

Another citizen Mustafa said, "Polio campaigns are a planned conspiracy of the West and America to make our people lazy and lethargic so that they are not be able to participate in the war against external forces."

When questioned about the source of such information, Mustafa added that he came to know of this through social media sites, including Facebook, You Tube and WhatsApp.

Similarly, 35-year-old Abu Bakar told The Express Tribune that he did not give two of his sons polio drops. "The anti-polio drops are manufactured by our enemies. These drops are meant to make our children dumb and dull so that they cannot participate in healthy activities," he remarked.

While speaking to The Express Tribune, Khanewal Polio Campaign Head Agha Zaheer Abbas Sheerazi said that the district government is supporting the polio drives and polio workers are working hard to eliminate the virus completely.

"Social media remains a big hurdle in eradicating polio from the country. People believe in the propaganda initiated through social media," he lamented.

"I have personally visited rural areas with polio teams to ensure polio vaccinations are administered to children less than five years old," he added.

Anti-polio drive to focus on refusal cases

Approximately 99.9% of all rural areas in Punjab were covered in the three-day polio campaign that commenced earlier in April. Sheerazi maintained that a three-day follow up of the polio drive ended on April 14 (Saturday).

He said that the 100% target of the polio campaign was achieved; 586,000 children were vaccinated by1,302 teams in Khanewal.

When contacted, Activist Azhar Sheikh claimed that the adjoining areas of Khanewal had remained the centre of activity for banned militant outfits for the past three decades. The people are still heavily influenced by their teachings, he added.

He said there are a lot of religious seminaries in these areas which are releasing propaganda against the polio vaccine.

Published in The Express Tribune, April 16th, 2018.