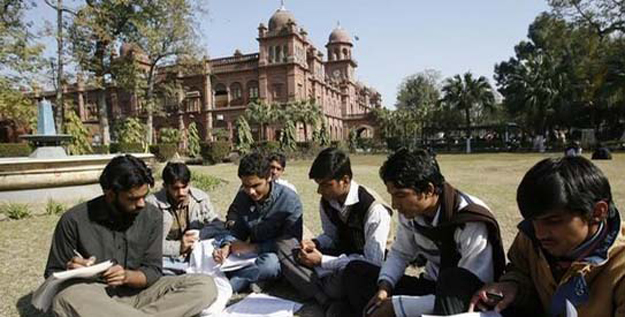 ---
ISLAMABAD : "I don't feel China is a 'foreign country," says Rabbiya Saba, 19, from Pakistan's east Punjab, studying in China's Sichuan Province in pursuit to bachelor's degree in medicine.

She said she adjusted to life in China much earlier than expected mainly due to the hospitality of the Chinese people.

We get great respect here. We have a separate class of 50 students in the university here. Most of our teachers are also Pakistanis so there is no language or cultural barrier here." Saba told Xinhua from Sichuan through WeChat.

Apart from Saba and her friends, there are some 22,000 Pakistani students studying in various majors in China. In 2017 alone, about 2,500 new Pakistani students were enrolled in China, according to a recent statistics released by the Pakistani embassy in China.

The consultants who send students to China said there are three major sets of students who visit China including medical students, engineering students and the students who visit there to study Chinese language.

Amjad Iqbal, managing director of EBC Worldwide, a consultancy firm that sends students from Pakistan, India and African countries to China, told Xinhua that they started this venture in 2007.

Iqbal said, at that time many universities wanted to welcome Pakistani students, but the students here were not so interested in flying to China in the pursuit of higher education.

However, he said, things drastically changed in last four, five years. Now many students aspire for China, but he does not have enough seats to accommodate despite increased quota for international students by the Chinese institutes.

He further said the tuition fee of medical colleges in Pakistan is twofold than that of China, 'which is the main reason why China is the favorite destination of aspiring medicine candidates.'

"A candidate can get medical degree from China in less than $US30,000 dollars including dormitory charges whereas in Pakistan the tuition fee alone costs students over $US80,000 dollars."

Moreover, Iqbal said China is easily accessible for Pakistani students as its visa policies are not so tough for Pakistanis.

According to latest statistics of Pakistani embassy in Beijing, currently, 2,700 Pakistani students are pursuing masters and doctorate degrees in top Chinese universities on fully funded scholarships sponsored by the Chinese government.

Kalsoom Sumra, a doctorate degree holder in policy sciences from China, is working as an associate professor in Comsats University of Information Technology in Islamabad.

Sumra, who returned to Pakistan in 2017 after studying on a scholarship of the Chinese government, told Xinhua that as a Muslim woman she did not feel any kind of "awkwardness" of cultural differences.

"Chinese are very polite and soft people, and they do not interrupt in your cultural things. They have respect even for your food, for your dress and all that." Sumra told Xinhua in an interview in her office at Margallah hills of Islamabad.

Sohaib Ajmal, a student of computer sciences in University of Engineering and Technology, said his 'future education destination is China.'

"I will pursue a degree in PhD from China after completing my master's degree because Chinese universities are rapidly increasing in world rankings and I believe I can get quality education from there at a much lower cost than European and American universities."

Officials from Pakistan's Higher Education Commission said they provide merit-based doctorate scholarships annually to brilliant students to five top-rated Chinese universities.