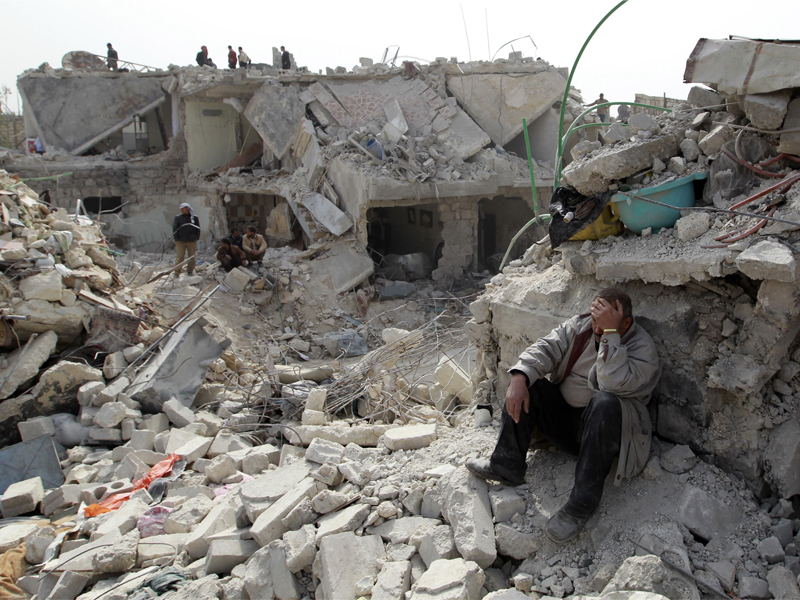 ---
KARACHI: Pakistan on Saturday stressed the need to respect the sovereignty and territorial integrity of Syria in the wake of joint strikes by the United States and its allies in retaliation for the alleged chemical weapons attack by President Bashar al Assad.

In the wake of recent events, Pakistan has signalled that it believes a clear policy of diplomacy should be adopted in solving the Syrian crisis.

According to a source in the federal government, Pakistan has reviewed the statements and reactions of different states following the US-led military attack and it believes that the UN and Organisation of Islamic Countries (OIC) must play a role in solving the crisis.

Pakistan weighs down imminent Syria air strikes

Sources have said that Pakistan's policy is that it does not interfere in another country's internal affairs. If the need arises, Pakistan will play its diplomatic role in resolving the Syrian problem after approval from the Prime Minister.

A former diplomat and an expert on international relations Jamil Khan told Express that an investigation should be launched to find out if the Syrian government used chemical weapons. He said the military strikes violated international law.
COMMENTS (4)
Comments are moderated and generally will be posted if they are on-topic and not abusive.
For more information, please see our Comments FAQ