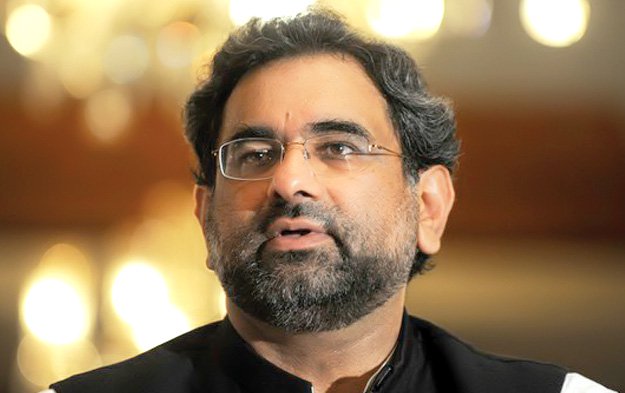 ---
ISLAMABAD: Prime Minister Shahid Khaqan Abbasi has finally given a go-ahead for clearing seniority status of 38,395 federal government employees, eight years after the passage of 18th amendment and devolution of 17 ministries to provinces in its wake.

It was in 2010 when the decision was made to devolve 17 ministries to four provinces as well as Fata, Gilgit-Baltistan and Azad Kashmir. The fate of these 17 ministries hanged in the balance since their legal position was not clear.

The devolution was carried out in three phases and a total of 38,395 employees faced the fallout of the decision, and the government took eight years to fix the issue.

These employees were facing several issues, including promotions to next grades. The status regarding their employment with federal or provincial governments was taken up in 2013, three years after the devolution.

Only 4.6% of federal govt employees are women

Earlier in March, the PM approved a summary with a letter titled 'Determination of seniority of employees of devolved ministries and divisions in the light of apex court judgment.'

"The PM is pleased to observe that equity demands that benefit given under Civil Servants Rules to the employees of merged ministries may be extended to the devolved ministries as well," the notification reads.

The letter has been signed by PM's secretary Fawad Hasan Fawad and also considers amendment to the Civil Servants Seniority Rules of 1993. The amendment determines the seniority of civil servants in accordance with the date of their regular appointment in their devolved ministry or division.

The issue of seniority turned up as a primary issue of litigation and frustration for thousands of employees in provinces right after the decision of devolution. The ministries where they were devolved did not accept their seniority from the day of their appointment but from the day of their devolution.

Sindh govt to move accountability bill for second time

When it was faced with refusal for promotion in next grades, the employees reached courts. First judgment was announced by the Federal Services Tribunal and then the Supreme Court in a review petition. Both bodies observed what the PM had done, but the delay on the part of the government continued.

The devolved departments and attached departments included education, archaeology and culture, environment, health, special initiatives, labour and manpower, local government and rural development, minorities' affairs, population welfare, social welfare and special education, sports, tourism, women development, youth affairs and Zakat and Ushr.

One of the employees, now absorbed in the federal government and working in Cabinet Division, commented that it was a decision for which thousands of employees toiled for years.

Govt decides to shut EDB on corruption charges

"Many have died and fought cases in courts for years and finally it has been announced," he said, wishing that it was announced earlier for the benefit of such high number of civil servants.