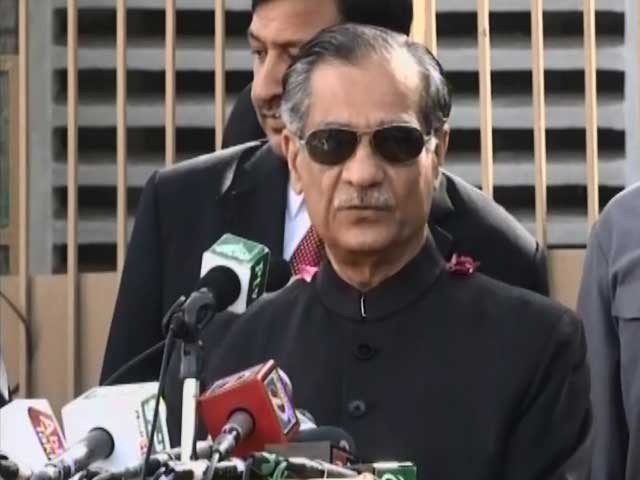 ---
ISLAMABAD: Chief Justice of Pakistan Mian Saqib Nisar has shown his determination to continue taking suo motu notices on matters of public interest.

The top judge made the remarks during the hearing of a case pertaining to pensions. "I will keep taking suo motu notices on education, clean drinking water or health issues," he said.

CJP takes suo motu notice of encroachment of public parks in Islamabad

Justice Nisar observed that no work is done unless I take notice of it. He recalled that he had recently helped a student receive Rs10 million owed by a private university.

The chief justice remarked that those who wanted to criticise suo motu notices can continue to do so but "I will keep taking notices in public interest".

Judiciary is paralysed due to govt, says CJP

As many as 185 cases related to human rights and 58 cases on which suo motu notices had been taken were pending before the apex court till January 31, 2018.

The CJP has taken suo motu notices of multiple cases during the last couple of months. The brutal rape and murder of a minor girl in Kasur shook the nation, forcing the CJP to take a notice of the incident, leading to swift progress in the case.

He took suo motu notice of the extrajudicial killing of Naqeebullah Mehsud in an 'encounter' in Karachi by former SSP Rao Anwar. The top judge also took notices of the killing of Asma Rani in Kohat and four-year-old Aasma in Mardan.
COMMENTS
Comments are moderated and generally will be posted if they are on-topic and not abusive.
For more information, please see our Comments FAQ