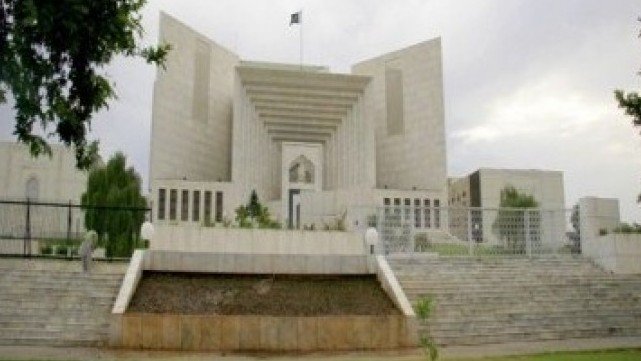 ---
ISLAMABAD: In line with the Supreme Court's Monday directive, the federation has filed a rejoinder in the case regarding challenges to the 18th amendment. In this reply to the petition filed by the Lahore High Court Bar Association (LHCBA), the government has said the Supreme Court of Pakistan is not empowered to strike down any amendment or legislation made by elected parliamentarians.

"The 1973 Constitution does not provide any jurisdiction to the apex court to invalidate constitutional amendments made in accordance with the prescribed procedure through the elected Parliament," the federation stated.

Former Supreme Court Bar Association president Hamid Khan had filed the petition on behalf of the LHCBA two weeks ago. He had requested the apex court to examine the amendment and establish parameters for the making of amendments, especially those regarding the appointment of judges to the superior judiciary. In Monday's hearing the 17-member bench led by Chief Justice Iftikhar Chaudhry had questioned the seriousness of the government and asked why they had not filed a rejoinder in line with established practice in such cases.

On Thursday, federation counsel Muhammad Masood Ahmed Chishti asked for the petition to be dismissed for want of merit and also asked for exemplary costs to be imposed on the petitioner. He was accompanied by advocate on record Mehmood Ahmad Sheikh.

Talking to The Express Tribune about the substance of the rejoinder, Chisti said that article 239(5) specifically bars challenges to constitutional amendments. "The article states, 'No amendment to the constitution shall be called in grounds whatsoever'," he said.

Chisti is reading this provision to mean that the power of the Parliament cannot be curtailed or fettered on the basis of any doctrine, maxim or theory. "Since the recent amendments have been validly adopted by the Parliament, the petition should be rejected," he added.

"It is not open to the court to hold that a provision of the constitution can be struck down on the ground of its being violative of the Objectives Resolution or of national aspirations or of higher ethical notions or of the 'basic structure' [of the Constitution]," reads the rejoinder.

The LHCBA petition has been clubbed with another 14 petitions challenging the 18th amendment. The others have been filed by the Supreme Court Bar Association, Pakistan Lawyers' Forum, Rawalpindi Bar Association, the District Bar Associations of Rawalpindi, Sanghar, Gujrat and Sialkot, the Al Jihad Trust, PML-Z chief Ijazul Haq, Watan Party chairman Zafarullah Khan, Sardar Khan Niazi, Shahid Orakzai, M Kowkab Iqbal and advocate Nadeem Ahmed.

Before adjourning Monday's hearing till May 31, the bench had sought transcripts of the nine-month deliberations of the parliamentary committee which hammered out the 18th amendment. The bench also asked for transcripts of the subsequent debates in both houses of the Parliament, which adopted the amendment unanimously.

Published in the Express Tribune, May 28th, 2010.
COMMENTS (1)
Comments are moderated and generally will be posted if they are on-topic and not abusive.
For more information, please see our Comments FAQ