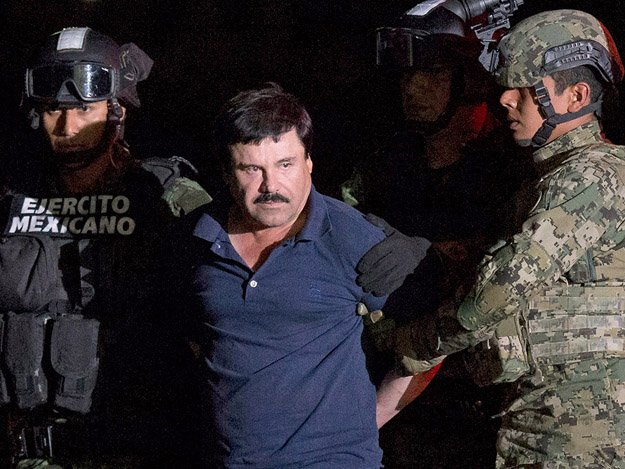 ---
NEW YORK: When Mexican drug kingpin Joaquin "El Chapo" Guzman learned in 2006 his men had captured two suspected members of the rival Las Zetas cartel, he first wanted to have lunch.

Next the now jailed El Chapo — then one of the world's most powerful drug traffickers — ordered the men beaten and killed with bullets to the head, before their bodies were thrown in a hole and ignited.

The chilling incident is among the violent crimes allegedly carried out by Guzman included in a more than 90-page long memo filed Tuesday in a Brooklyn federal court, where he is slated to go on trial September 5.

Mexico extradites top drug lord 'El Chapo' to US

The government filing laid out brutal crimes El Chapo is accused of committing that were not detailed in the indictment, evidence of which prosecutors are requesting permission to present at the trial.

The memo additionally alleges Guzman was behind an infamous gun battle at a disco in Puerto Vallarta that left six dead.

"Starting in the 1980s, the defendant systematically kidnapped, assaulted, tortured and murdered individuals who threatened the success of his drug tracking activity," the memo said.

The document also cites a 1993 seizure of 7.3 tons of cocaine stashed in cans of jalapeno chili peppers destined stateside.

'Narcos' moves to Mexico following Escobar, Cali Cartel's fall

The prosecution — which claims to have some 300,000 pages of documents and hundreds of satellite photos, emails, videos and intercepted calls proving El Chapo's guilt — requested some witnesses be allowed to testify under a pseudonym for security reasons.

Guzman's lawyer, Eduardo Balarezo, did not immediately respond to AFP request for comment.

El Chapo, 60, was one of the world's most powerful drug traffickers.

But his reign was cut short in January 2017 when he was extradited to the United States following his capture after a brash escape from a Mexican prison, his second jailbreak.

Accused of running the Sinaloa Cartel, a powerful criminal syndicate, Guzman is facing 17 charges. If convicted he is likely to spend the rest of his life in a maximum security US prison.
COMMENTS
Comments are moderated and generally will be posted if they are on-topic and not abusive.
For more information, please see our Comments FAQ